We Strive to Donate for the Food Drive
Abbie Mitchell
Staff Writer
Students from Joseph A. Foran High School help out their local community by donating food to those who are in need for Thanksgiving. The food drive officially ends November 8 and has been occurring for the past 3 weeks.
Ms. Jessica Hoffer who is organizing the food drive says, "I think during the holidays especially, it's important that everyone has a nice warm meal and can sit down together as a family. Making something this special happen is a great success." All of the goods raised by Foran are brought to the Boys and Girl Scouts of Milford. They are then distributed out to families in need.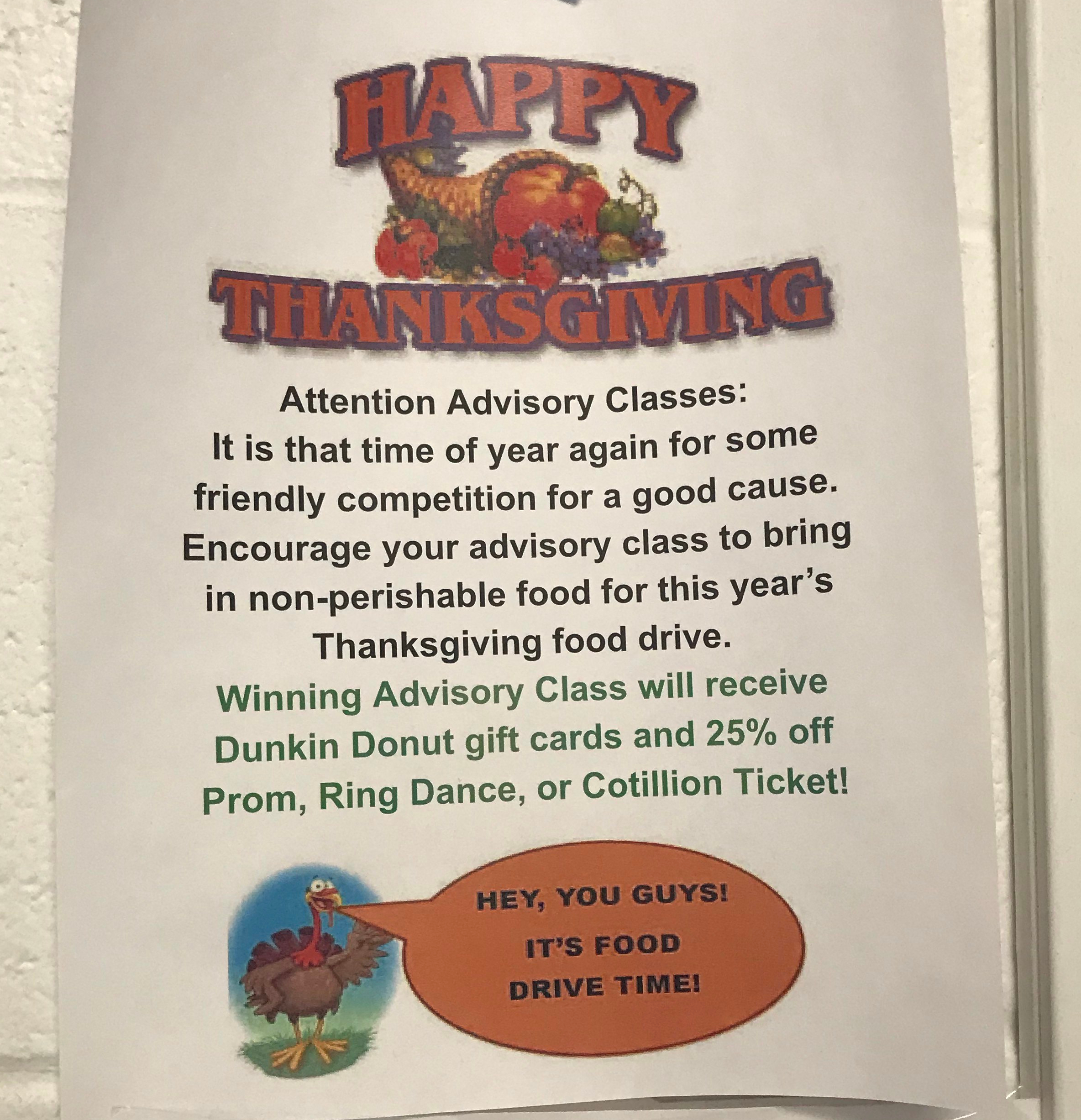 There is a ongoing competition between which advisory can bring in the greatest amount of canned goods. The winning advisory will receive a Dunkin Donuts gift card. Then depending on what grade the advisory is they will also receive 25% off from the dance they attend later in the school year.
Junior Victoria Padilla says she has participated in the past for the food drive and has this year.  She also says, "It helps the students interact with the community and allows us to help those who are not privileged and in need."
After raising 250 cans last year, Ms. Jessica Hoffer hopes to raise more. She also states, "I think it's very beneficial for the students at Foran to come together and raise awareness that food is not a luxury for everyone. It's an important lesson and generous act that our school does every year."
Leave a Comment