"The Show Must Go On"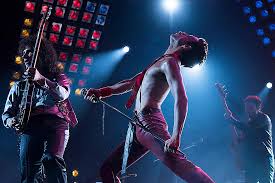 Bohemian Rhapsody Movie Review
Alex Conte
Staff Writer

"Are you ready, hey, are you ready for this? Are you hanging on the edge of your seat?" The thrilling yet emotionally captivating movie Bohemian Rhapsody reached theaters on November 2, 2018. Grab 'Somebody to Love' and 'Bicycle Race' over to your TV to rent this amazing flick. 'Don't Stop Me Now', because we're going to give an overview of this film.
Bohemian Rhapsody incorporates a number of different themes, such as the development of Freddie Mercury (played by Rami Malek) and the story behind the formation of Queen and what came after it.
"I would recommend it because it pays tribute to one of the greatest vocalists to ever live. Not only was he an amazing vocalist but he is a big LGBTQ+ figure" said Editor of The Rostrum Kassandra Marron who attends West Haven High School.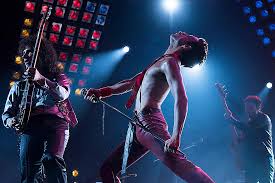 "I really liked this movie because of the variety of Queen's best hits that were featured as well as two Smile songs. It's a must-see for any musician or fan of Queen's music" said junior Trevor Hitchcock.
BoRap also incorporates some present day themes such as sexual orientation and the drama that big-time musicians deal with throughout their careers. For example, band members Brian May and Roger Taylor were originally in a band called Smile. However, their lead singer left the band due to complications. Coincidentally, Freddie Mercury literally joined their band five minutes later.
This film has unmatched rising action just like their songs. This makes it easy to point out some favorite parts of the movie. "I'd probably have to say when they performed at Live Aid at the end." said West Haven High School student Olivia Hauer when asked what her favorite scene from the film was.
Something that people might not know about Bohemian Rhapsody is that 20th Century Fox used real recordings from the Live Aid show in 1985 and remastered versions of their songs in the movie and in the soundtrack. This makes the scenes and movie as accurate to the real life version of this event as possible and enhances the experience for the audience.
Like always, Queen never disappoints with anything they're involved with, whether it's music or the film making industry.

Leave a Comment