Lil Skies' album "Shelby" Review
Nick Turner
Staff Writer

Lil Skies dropped his first official debut album, "Shelby" on Friday, March 1. "Shelby" is 14 tracks long and the artists on the album include Atlanta natives, Gunna, and Gucci Mane. Also joining the album is Landon Cube, who originally collaborated with Skies on his breakout song, "Nowadays," and is now coming back for "Nowadays Pt. 2."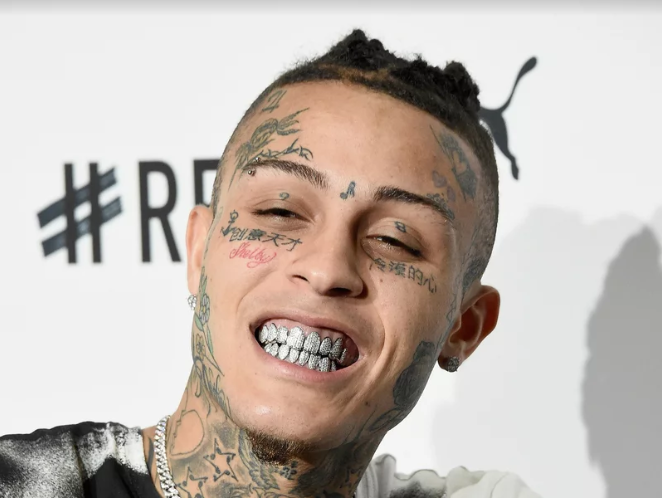 Skies brings more melodic, darker lyrics to "Shelby," talking about his insecurities and dealing with depression all while making catchy hit songs.
The first song on the album is "I," which is also the lead single off the album. In "I," Skies uses a catchy hook and beat while using darker lyrics describing a break-up he had gone through.
In the song, Skies says, "She gon' lie like I'm a joke/ You wanna take flights across the coast/ Remember those times, no horoscope/ I, I, I don't wanna get close/ I haven't been the same since I loved that **e."
Right off the bat, Skies comes with a catchy, emotional track and continues to do this throughout the album on tracks like, "Highs and Lows," "When I'm wasted," "Ok 4 now," and "Through the motions." Also, on one of my personal favorite tracks, "Name in the sand," Skies gives us an in depth look into his mind by talking about coping with his heartbreak while laying his feelings out for the world to hear.
He also gives a variety of songs for people to rage to such as another one of my favorite tracks, "Nowadays Pt.2" with Landon Cube, a sequel to one of his most popular songs "Nowadays," also featuring Landon Cube. On "Shelby," Skies also has turned up songs such as "Bad Girls," featuring Atlanta legend Gucci Mane and "Stop the Madness," featuring Atlanta rapper Gunna.
People tend to either love or hate Lil Skies as a lot of people say that his lyrics are generic and that he uses the same flow on every song. But with little to no album promotion, Lil Skies is projected to sell 50k albums in the first week, according to Complex.com compared to Lil Pump, who has 17 million followers, who also dropped an album a week prior and only did 47k.
Junior Tanner Lucy says this about Skies' latest album: "I personally think it's a masterpiece. I have been waiting for Lil Skies to drop something new for a long time now and I think this is an early contender for album of the year."
Overall, "Shelby" is a solid project and I like how we get a more personal Lil Skies on it but I do think some of the songs can sound a bit repetitive as a lot of his songs talk about a girl that broke his heart, and how he is dealing with his broken heart by doing drugs. I would give Lil Skies' debut studio album "Shelby" a solid 7/10.

Leave a Comment