Senior Spotlight: Makenna Prete
Volleyball and Softball Captain Graduates High School
Deanna Dempsey
Staff Writer
Makenna Prete is coming close to the end of the school year and she is preparing to go off to college in the fall of 2019. The transition from high school to college is a huge change for senior, Makenna Prete, but she is ready to take on the challenge.
Makenna is a two sport athlete who has been balancing her scholar grades since freshman year. She became a captain for volleyball during 2018 and for the softball team in 2019, leading her teams for the first and final time. Softball and volleyball coach, Julie Johnson, shares why Makenna was fit for captain, "Makenna is a natural leader and a role model for her teammates and fellow softball players. As the starting pitcher for four years, she has shown her heart and passion for the game and her dedication to getting better and leading her team to victory." Although, she is only planning on playing club softball at the college level, she made her commitment to Fairfield University majoring in business. "When I graduate college I want to work in business, possibly as a financial advisor or a financial analyst." Makenna is very good with math and dealing with people.
It is hard leaving your friends to start fresh and go to different colleges after you practically grew up with the same people. Makenna is going to miss her close friendships and playing on a team. "I'm going to miss the group of friends that I have and the people that I've met throughout high school, but I am thankful for the opportunities that I was able to work for in sports and in the classroom." Being in high school teaches you a lot about the real world and the challenges you are going to face. From Makenna's point of view, she believes that her improvement in leadership skills from sports and working with others in school and her job taught her a significant amount, which prepared her for the real world.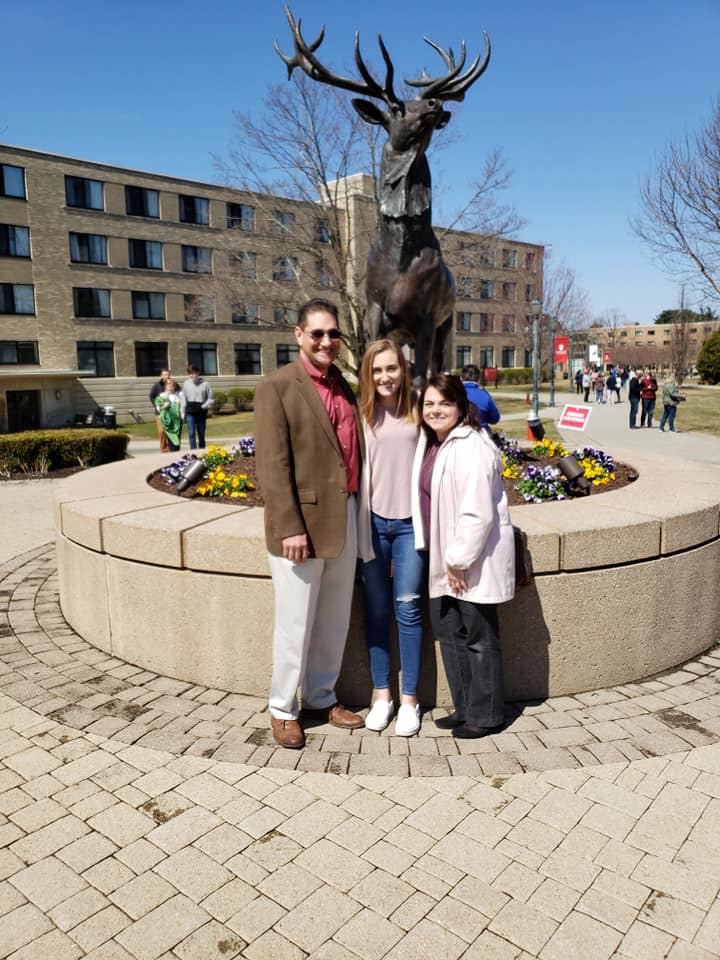 Makenna also states how Joseph A. Foran High School educated her attitude, mindset, and view on life. She felt like she became a better person, "I learned to be more confident and outgoing, and that it is always a good idea to be productive and stay on top of things. At the same time, never take yourself too seriously." It is important to make sure you don't overwork yourself and beat yourself up. If you ever make a mistake or do something wrong, pick yourself up and start over. Try not to get caught up in the negatives.
College can be scary for some people, but she is ready. Makenna is very excited to start at Fairfield University for the fall of 2019. "Being able to make new friends that I will keep for a long time, as well as preparing myself for my future and experiencing what it's like to be in the business world, is what I'm most excited for and hoping to do in college." Her hopes and motivations will help Makenna do great things while she studies in college. Her mom is very proud of her and wishes the best for Kenny (Makenna), "We are so excited for Makenna to go to Fairfield University and have her experience the college life and all it brings. The campus is incredible and has changed so much from when I graduated from there in 1993. It's an exciting time and she's so ready. Her brother is also excited to break down the wall between their rooms and make a man cave."

Leave a Comment