The Sony/Disney Deal That Came to An End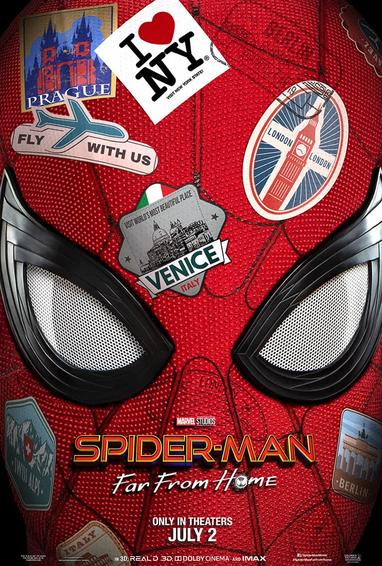 Renzo Silva
Staff Writer
Young actor, Tom Holland who plays Peter Parker, with his alter ego Spiderman probably won't appear in any more Marvel movies in the near future. After many negotiations, Sony and Disney couldn't reach a new deal to further continue their share of Spider-Man within Marvel Studios (a subsidiary of The Walt Disney Studios) ending their partnership and the web slinger's film franchise.
According to Deadline which delivers breaking Hollywood news, Disney pushed Sony asking for a 50/50 co-financing arrangement for future Spider-Man films between the 2 studios instead of the current deal where Disney and Marvel would receive 5 percent of the profits while Sony pays for all the production. Sony declined the new deal as they didn't want to share their biggest funding on intellectual property (IP) Disney doesn't own. Kevin Feige, president of Marvel Studios, will no longer have any involvement of producing any more Spider-Man films and Spider-Man being excluded from the next phases of Marvel movies.
 Issues only started to arise because of Disney's involvement in the issue, which made the struggle for control over the web slinger more difficult because of Spidey's success during the period of the Marvel Sony relationship. Sony's decision to revoke Disney's rights to Spider-Man left the fans of the Marvel Cinematic Universe (MCU) devastated after they made their call on the wall crawler. Holland is unable to fulfill his solo trilogy as Peter Parker in the MCU, with the two extra Spider-Man films in the works with Holland being played outside of the MCU having no connections to previous films he starred in. 
 Anthony Cascella, a junior, who watches the Marvel films comments on his thoughts if Sony made the right or wrong decision to end their partnership with Disney. Cascella mentions, " ultimately with the deal that Disney proposed in order to continue the partnership the deal was skewed towards Disney so much that Sony could only afford to lose if they followed through with the original deal. So I think that Sony made the right decision in pulling out of the partnership."
   Daniel Abate, a junior, who has also watched the Marvel movies and a fan of Holland says otherwise as he comments on his reaction of Spider-Man leaving the Marvel Cinematic Universe saying, " It's hard to believe he has left Marvel, he was such a big character of his own story, I just hope Sony will lead him down the right path under their future productions of Spider-Man movies and be just as good of how Marvel interpreted him."