Homecoming: A High School Memory
Katherine Parker and Emily Jankura
Staff Writers
A fall day arrives and the school day ends. Students rush home with their friends and prepare to go to a homecoming dance. Outfits are neatly pressed and put on, hair is perfectly brushed, and smiles are dazzling. This is one of the events in high school that students look forward to. Homecoming is that one night to take pictures for Instagram and be at school without having to do schoolwork. This year, the dance will be on Saturday, November 16th 6pm to 10pm in the school cafeteria. It will be decorated with pastels and lights fitting the theme of Fairy Tales.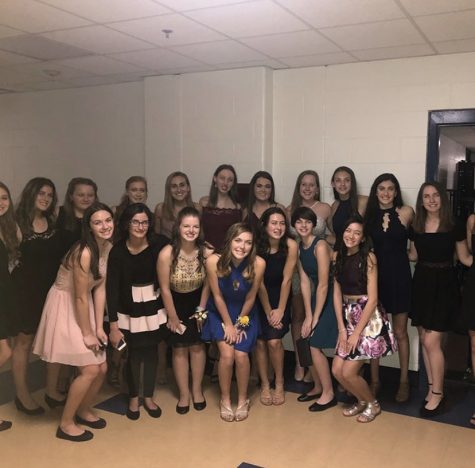 Many are excited to see the decorations and greet friends on the floor, especially Jenna Supple, a Natural Helper in the sophomore class. She loves the atmosphere homecoming creates for her and her friends. "[Last year] everybody was in a good mood and jammin' out to really good songs." She made many memories that night and she  hopes to make more this year. Jenna can't wait to see how her and her fellow Natural Helpers bring together this wonderful event to create the perfect fairytale.
One junior, Olivia Corbett, also agrees that homecoming is a great way to bring people closer together. Many of her friends come from other schools and/or are homeschooled. As long as they are invited and get approval even a best friend from another school can come too. Homecoming gives an opportunity to enjoy a night out with friends. "I was able to see all my friends that don't go to Foran anymore and to hang out with everyone," Corbett said. 
Mr. Raucci has planned the school's homecoming for the past eight years. Each year the Natural Helpers decide on the final theme. "The students choose the theme and I help guide them in the decision making process. There are about 60 Natural Helpers and we narrowed it down to three themes." The decorations are made to set the scene of the specific theme and welcome all students into a magical night.