Community College is OK
     Many seniors are stressed over the college application process. From getting into your top school to figuring out which one is financially best for you, this could be a stressful time for students trying to fulfill their dreams of getting their desired education.
      Community college offers lower prices for its two-year program. According to study.com the annual cost of these two-year programs comes out to be $3,440 for in-district students. This is much cheaper compared to state schools which can triple that amount.
     Recently Connecticut has announced starting fall 2020, fitting the right criteria some students will be offered free enrollment at community colleges. This could be a great opportunity for people that are less fortunate and wish to go to college.      
     Financial concerns are not the only reasons to enroll in a community college. They offer a high acceptance rate. If your performance in high school wasn't the greatest, either from poor grades or SAT scores, this gives you a chance to get an education instead of heading straight into the working world. 
     Even an associate degree could open more job opportunities for you over not having it. If you are interested in getting a four-year degree they offer a program in which credits can be transferred from there to a state school. 
     This works by taking the courses at the two-year program that will follow your college path. When you transfer you jump into year three with the first two years of school already completed. This means two years at each school which splits the cost and could get you into a better school than you could have initially gotten into. ¨I plan on doing this option when I attend Gateway because it's the best choice for me, by doing this I'm saving money and still receiving the same education that anyone else would" said senior John D. Flaskamper.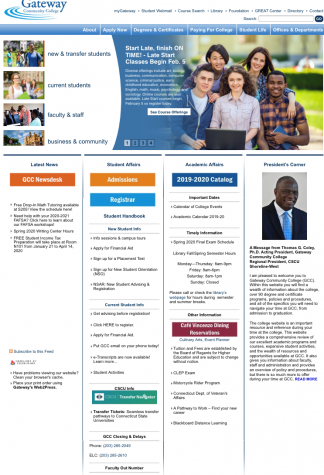 This will also make the overall price of college cheaper. By doing this you're saving money and still getting the college experience that most people want in their lives. ¨I wasn't too sure about college so I choose this plan. It's less of a commitment than a four-year school and the application process was very simple,"  said senior Rich Carino.