Dive into Dababy's Newest Album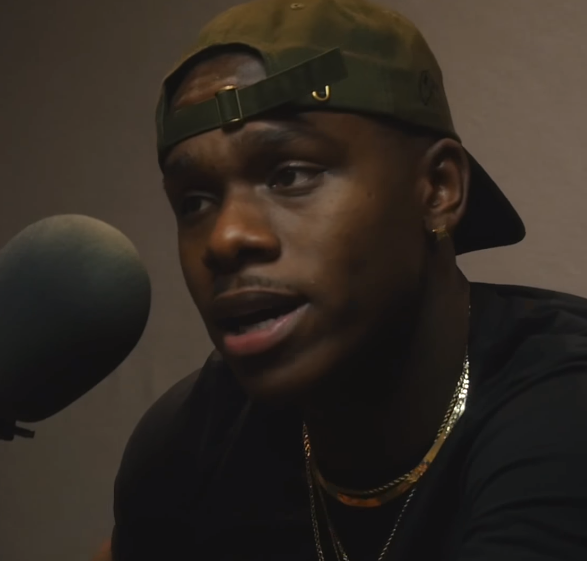 Dababy released, 'BLAME IT ON BABY' the album on April 17, 2020. It has 13 songs including the pre-released single, 'FIND MY WAY'. It is his first album since, 'KIRK' which was released in September of 2019 and debuted at number one on the billboard top 200 chart. 
       This new album is also showing signs to be a top album on the chart. Within just 30 minutes of it being released 'BLAME IT ON BABY' had over 25 million streams on Spotify alone. Also, DJ Akademiks says it is expected to sell 150,000 copies in its first week.
       'BLAME IT ON BABY' has nine features including one of the most popular artists right now; Roddy Ricch. In addition, Dababy teams up with some popular artists such as NBA Youngboy, Quavo, Future, A Boogie wit da Hoodie. 
       In 'JUMP' NBA Youngboy and Dababy create a violent vibe with the rapid beat and tone of the song. With both of these artists having a questionable past the lyrics about gangs and killings have a true meaning that the cultured listener can understand. 
       Some listeners say that most of Dababy's songs sound too similar and are not good. However, 'BLAME IT ON BABY' was made to prove that opinion wrong. Dababy addresses what many consider to be his flaw by using three different beats in this one song. To start Dababy uses his old style of rapping and a similar type of beat, then he transitions to a new beat style for himself, then again he switches up the flow. He says, " They be like 'Why you switched the beat?' Because my flow neat *****"/ I thought he couldn't switch the flow, how the **** he switchin' the beat up". However, the beat switch does not create all good feedback; Junior Aidan Deschaine says,      "The beginning of 'BLAME IT ON BABY' was very hype then the switch in beats let me down." 
       On songs such as 'CAN'T STOP' and 'TALK ABOUT IT' the lyrics start to become repetitive, even though the songs are still good and catchy they lose the listeners attention as they go on. Although this is not Dababys' best work I would give the album three out of five stars because of his style and his ability to tell stories in his songs.