Tackling the 2020 NFL Draft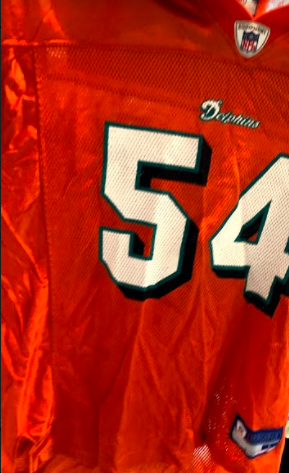 The NFL Draft is a highly anticipated event in the world of sports, usually celebrated in sports bars and living rooms full of excited fans. The smell of buffalo wings, tortilla chips, salsa, and overworn jerseys.  The sound of excitement or disappointment. However, in these strange times, this year's draft was very different. This year's draft was the first online draft, it consisted of each team being on a video conference when it's about to be their pick. Then, when it's their pick, they call the player that they want on their team and tell them they have been selected to join their team. This year's top 5 draft picks were Joe Burrow, Chase Young, Jeff Okuda, Andrew Thomas, and Tua Tagovaliola. 
       Joe Burrow, a quarterback from LSU, was selected by the Bengals. He was the first round and first draft pick which was no surprise. At 6´3 and 220 lbs Burrow is already being looked at for ¨Rookie of the Year". According to an article in the NY Times, ¨For Joe Burrow, the N.F.L. Draft Offers a Path Home¨ by Billy Witz. Burrow will be signing a contract worth over 30 million dollars. 
       After Burrow, the Redskins selected defensive end, Chace Young, from Ohio State. As the second draft pick, Young has a lot of pressure to perform well for the Washington team. 
       With the third pick, the Detroit Lions selected cornerback Jeff Okudah from Ohio state. According to the Detroit Lions website, Okudah had 35 tackles and defended 12 passes in his latest season with OSU. He is projected to be a top cornerback in his rookie season. 
       For the fourth pick, the New York Giants selected Andrew Thomas, offensive tackle, from Georgia state. Thomas is 21 years old, 6´5, and 320 lbs, which makes him the perfect size for a tackle. It will be interesting to see what he does to change the Giants 4-12 record from last year. 
       Finally, with the fifth pick of the 2020 draft, the Miami Dolphins selected the well known Tua Tagovailoa from Alabama. Tagovailoa has won many awards including, ¨SEC Player of The Year¨  and ¨Walter Camp Player of The Year" in 2018.  Maybe Tua Tagovaliola will take the Dolphins to their third Super Bowl win.