4 Tips to Stay Healthy in Quarantine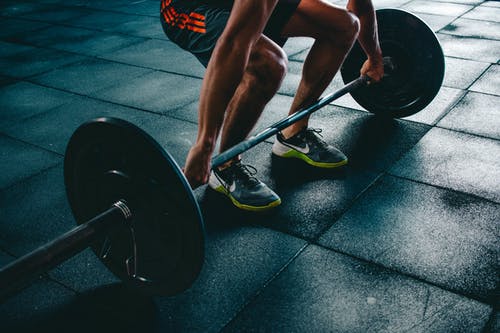 During quarantine, it's hard to stay physically healthy with no access to lots of gym equipment. As of late, all the fitness centers in CT are closed until further notice. Worried about the Quarantine 15? Here are some tips to stay healthy during this time.
TAKE SHORT ACTIVE BREAKS DURING THE DAY
       An easy way to work out without actually "working out" is just doing small things that involve some sort of physical activity, no matter how small. Dancing, playing with your younger siblings/pets, and doing chores such as mowing or cleaning are all easy ways to stay active. However, if your house has workout equipment and you are able to use that, do so! Senior Connor Rowe has been staying active like this. "I work out a ton at home and I've just been doing it more after we got quarantined. I recommend everyone use their in-home gym stuff." 
FOLLOW AN ONLINE EXERCISE CLASS
       There are so many great online exercise classes out there, and all you need to join is a solid wifi connection and a clear space. Some examples of full body workout classes are The Be.come project, Tracy Anderson, and Aaptiv. Glo and Yogis Anonymous are some online yoga classes also available. Peloton is a great service that offers both workout routines and bike classes, but it's more on the pricier side. Definitely worth the cost.
WALK
       Another easy one! According to the WHO, "Even in small spaces, walking around or walking on the spot, can help you remain active. If you have a call, stand or walk around your home while you speak, instead of sitting down. If you decide to go outside to walk or exercise, be sure to maintain at least a 1-meter distance from other people."
RELAX AND TAKE CARE OF YOURSELF
       Being mentally active and mentally fit is just as important as being physically active and physically fit. Meditation and deep breaths can help you remain calm and keep your mind sharp. For optimal mental and physical health, it is also very important that you are eating right! Replace sugary drinks with water and be sure to eat your fruits and vegetables while cutting back on salt, sugar, and fat.
       Make sure to stay healthy during quarantine! It's easier than ever to slack off, don't let it happen to you!