The Fate of Graduation
        Today is June 3, 2020, and there is still no final decision announced to all about the condition and type of graduation for Foran's Class of 2020 amidst the COVID-19 pandemic and mandatory social distancing. 
        In an email titled, "Senior Update," sent to all seniors at the end of May, Mr. Berkowitz addressed the issue as up-to-date as possible, stating, "Discussions about graduation are ongoing and administrators have been working toward finalizing available options." 
        He says, "Please know that we need to follow Governor LaMont's executive order and receive health department approval for the graduation ceremony. Dr. Cutaia will be communicating with families very soon."
        Seniors and their families were given the option to complete a survey regarding their graduation preferences. The survey consisted of recording the unconventional types of graduations that these participants would be interested in utilizing for the Class of 2020. Such variations included an in-person graduation with a small group of seniors and no spectators, an in-person graduation with small groups and limited spectators, a whole class drive-in graduation, and a virtual graduation. Survey participants had the opportunity to list these options in order from greatest to least preferred and to mark which options they completely had no interest in.
        The survey also asked how long participants would be willing to wait to have the graduation, depending on the developing situation concerning the pandemic, listing the offered time periods as the end of June, early-to-mid July, mid-to-end of July, or early August.
        Alina Goorhigian, senior, says, "I believe the best option would be to have a traditional graduation with small groups. Ideally, I'd still try to hold off the graduation as late as possible in hopes for a regular, traditional graduation."
        "When I realized [graduation and the rest of senior year would be different from the norm], I actually just felt neutral; I didn't know what else to think. I didn't necessarily mind it, it was sort of an early summer to me. Life goes on, you can't control everything," she says, "I just think we have to accept what happened and go on with our lives. It stinks, but what else can you do?" 
        Senior Mike Young says, "I wasn't surprised [with graduation and the end of the school year being different] considering stuff's been different since March. I'm kind of over it already and ready to go to college already, so it doesn't matter to me. But it might for others."
        An anonymous parent says, "I think you all should have the drive-thru graduation and it should be in a lot big enough for all to park…The school can make a few announcements, then everyone individually drives by and gets their diploma on the way out."
About the Writer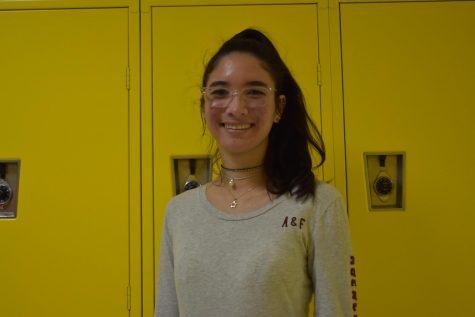 Anna Jani, Assistant-Editor-in-Chief
Hey, I'm Anna, the Assistant-Editor-in-Chief of the Mane Street Mirror and a senior here at Foran. I started writing for the Mirror in the fall of 2017;...