The Little Things in Life
Fun holidays to celebrate during November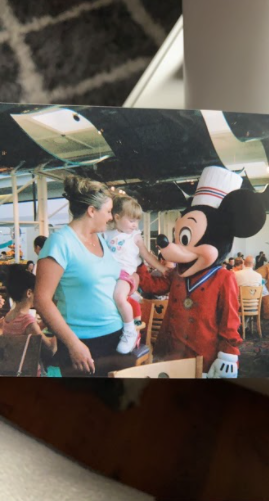 During the month of November, the thought of the holiday season jumps into people's minds. Many are unfamiliar with the small and fun holidays that occur everyday in each month. 
     Thursday, November 26 is National Cake Day. Nationaltoday.com recommends baking a cake with a couple friends, decorating together and then eating. 
     No one really knows how this became a holiday but people enjoy celebrating it because it's often used for fun events. Nationaltoday.com says the first cake in a box mixture was started to help people with economic depression during the Great Depression.  
     Sophomore Sarah Flaws says she uses cake to celebrate many different events in life. She states, "Birthdays, milestones like graduations, celebrations, parties, holidays."
     Similar to this holiday, National Candy Day is on Wednesday, November 4. Flaws states her favorites include, "Reeses, Hershey's, and Peanut M & M's."
     Naionaltoday.com recommends buying a candy for a friend as this would make them happy and it is a nice gesture. They also say you could try a candy you've never had before to try something new.
     On Wednesday, November 18, it is Mickey and Minnie Mouse's birthday. Nationaltoday.com lists fun facts about Mickey Mouse. His full name is Mickey Theodore Mouse. He is also the first cartoon character to receive a star on the Hollywood Walk of Fame.
     English teacher Victoria Depalma says, "I stayed at Disney three times as an adult and made many day trip visits as a child."
     DePalma also states, "I think Mickey Mouse is one of the most important characters when it comes to Disney. Mickey is the face of Disney and the most recognizable emblem for the brand."
     Guidance counselor Ms. Jennifer Bier says, "I have been to Disney over 25 times and love it everytime I go! I started when I was a teenager which was so exciting but the most memorable times so far is bringing my own children. There is nothing like walking down Main Street with my family!"
     These holidays are meant to be fun and uplift spirits in people. Especially this year with everything going on, these silly, little holidays could brighten the day and are easy to celebrate with a couple friends or even by yourself. Sometimes it is the little things in life that make all the difference.