The Making of The Mandalorian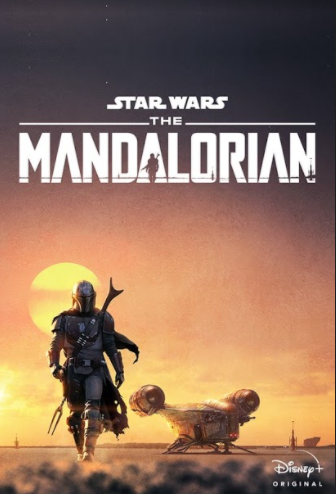 The Mandalorian is the latest continuation of the Star Wars series, being its first live-action series rather than a movie like its predecessors. The Mandalorian received amazing reviews for its first season and even a few Emmys, and has just gotten a second season on Disney + which does not disappoint, and has nearly wrapped up filming a third season.
     The creators of The Mandalorian were able to film so fast with the use of Unreal Engine's new set known as The Volume. The Volume is a room made of screens to create the illusion that someone is in a huge environment, this makes the use of greenscreen obsolete. The Volume allows filmcrews to film everything in one warehouse, rather than traveling to distant jungles or deserts, they can just recreate these expansive environments using The Volume. The new set additionally helps filmmakers get more photo realistic lighting, and eliminates the need to edit in a good green screen background later in post, and helps immerse actors, so they no longer need to imagine where they are and how they would act, now they can see exactly where they are.
     The Volume pairs exceptionally well with a Star Wars series, since it allows the users to create whole alien worlds and distant planets. The Mandalorian is actually the first ever series to use this new technology, and their roaring success has shown just how many applications there are for this new revolutionary technology.
     Sophomore Azam Hosteller, one of Foran's local filmmakers/enthusiasts says he feels that "Modern technology has been getting increasingly better and better and that things like this (The Mandalorian set) revolutionize how we make films in general, like 20 years ago this concept would seem like something from a scifi movie" he did however say " This could take away from the overall experience of filmmaking, without sets or shooting locations the actors and film crews may feel less enthused about the film."
     This new technology is going to make filmmaking a lot easier and open up infinite possibilities for future filmmakers, and can potentially change the way we create films forever. George Lucas said "Someday we will be able to film star wars in the garage" and with this new technology that is in our near future.