Celebrating the Holidays During the Pandemic
Students share how they will spend the holiday season while also being aware of the Covid-19 guidelines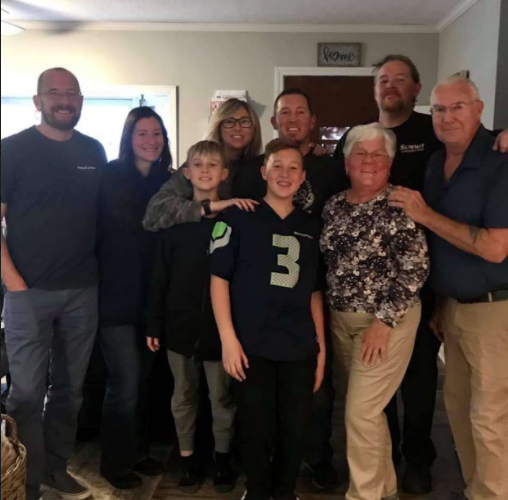 During the holidays, students spend most of their time surrounded by the people they love, but because of the Covid-19 pandemic, many plans and traditions will change this year.
     A school break is always a good time for students to spend time with the people they care about, or even try something new that they never thought of doing. Due to Covid-19, during winter break everyone will be either making changes to their plans or it will not feel the same as it was in previous years. 
     Sophomore Kathryn Nichols says that because of the coronavirus, she has to make adjustments to how she spends the holidays. "With Covid and all, I'm not quite sure what this holiday break will bring but I truly hope for the best," she says.
     Nichols is planning on traveling with her family to Virginia, but with the virus she is not sure what will happen for sure. "Travel bans and restrictions have made it so difficult to plan for [a] family getaway," she says. 
     There are many different guidelines that many of us need to follow in order to be safe. Some guidelines in order to be safe is staying in the community unless you really need to, avoid sharing things such as utensils or cups and when there is a gathering do it outside and if you can not then you can do it indoors but open the windows but make sure there is a small limit of people. This allows us to be at a smaller risk to getting the virus. 
     Freshman CJ Rumford says he usually goes to his aunt's house to visit his large family, but this year he is, "having a small part of my family come over for the holidays and some are going to be visiting virtually." He is excited for the holidays, but still wishes that his whole family would be able to make it to annual gatherings. 
     Sophomore Nicki Mainville says that this year will be very different for her and her family because they might not have a Christmas party like they always do if the virus gets worse. "There are some people in my family that could easily get Covid," she says. Many families have reduced their plans for large gatherings to follow safety guidelines and mandates to protect each other from getting sick during this time.
     She explains her disappointment  because her family will probably be doing Christmas and New Years at their own homes instead of together in one place.
     Senior Shayleen Trinidad says that during the holidays, she visits her grandmother and older relatives, but now has to purposely distance herself from them. She says, "I might not be able to spend Christmas with them this year since they have already contracted Covid-19 and are in quarantine, but it's most important in order to keep them safe and happy."
     For more information about the State of Connecticut holiday guidelines, visit the link below: 
https://portal.ct.gov/Coronavirus/Covid-19-Knowledge-Base/Holiday-Guidance