Diego Armando Maradona:
Celebrating The Life of an Icon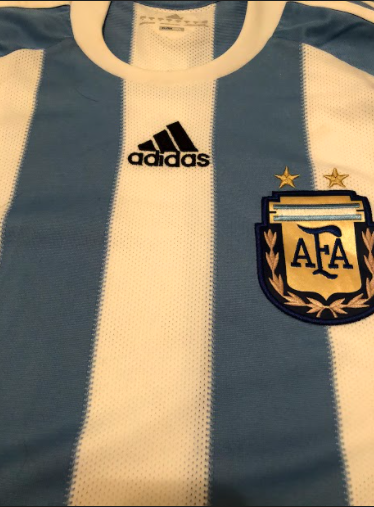 Diego Armando Maradona was an Argentinian soccer player from 1970 to 1995 who played for a variety of teams. Maradona recently passed away at the age of 60, which has sent shockwaves throughout the sports world.
     Maradona passed away on November 25, 2020 in the town of Tigres in Buenos Aires, Argentina. There are many reported accounts of his passing and, according to www.bbc.com, he passed away due to a heart attack.
     Maradona was well known for being one of the greatest players to ever grace the sport of soccer. Maradona's ability and natural flourish to his game raised eyes around the world during his time as an active player. Senior Nick Carroll says, "Maradona will go down as one of the best to play soccer. He was an inspiration for many current and future players."
     During his time as a player, Maradona played for teams such as Argentinos Juniors, Newells Old Boys and Boca Juniors in Argentina, Sevilla and powerhouse side Barcelona in Spain. His greatest time, however, came at a club in Italy called Napoli.
     Maradona joined Napoli from Barcelona in 1984 for what then was a record fee of roughly ten million dollars according to ESPN. Maradona was introduced to the club when they were sitting at the bottom of the Italian league called Serie A and struggling against the big teams.
     Maradona's arrival changed things for the Napoleon team and he led them to the only two league titles in their history. The Argentinian played 188 games during a seven year span for the Italian club, scoring a staggering 115 goals.
     Maradona left the club with the status of "icon" not only for the soccer team but for the whole city. Despite not being a natural born citizen of the city, the Napoleons idolized Maradona and that legacy has stuck with the city and remains intact today.
     Mayor Luigi de Magistris of Napoli was vocal about the city's pride in Maradona following his death, saying, "I ask that our stadium, which has witnessed so many of his successes, bear his name. It will be called the Diego Armando  Maradona. The people want it. They spoke unanimously."
     As well as his impressive club career Maradona also had unforgettable national team performances, playing 91 games and scoring 34 goals for Argentina.
     Some of his best moments came in a World Cup quarter-final game against England, in which he scored both goals in a two to one victory. His first goal has been dubbed "the hand of god" after he scored a goal using his hand which the referee mistook for his head. 
     The second came when Maradona made an incredible run through nearly the whole English squad to score and secure the win.
     After his playing days, Maradona was named head coach of Argentina and led them to the quarter-finals of the 2010 World Cup.
     Maradona's death affected people all across the world, especially those who saw him as an icon. Argentinian superstar Lionel Messi looked up to Maradona and even shares the number ten that he wore. Messi says, "If anyone inspired me, it was undoubtedly him."