Houston Rockets trade Superstar James Harden in Blockbuster Deal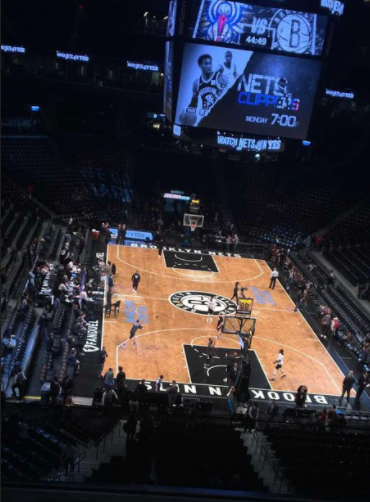 The Houston Rockets on January 14 sent arguably one of their best players of the previous decade James Harden to the Brooklyn Nets. This trade didn't just involve the two teams, the Cleveland Cavaliers and the Indiana Pacers were also involved. 
     James Harden's numbers with the Houston Rockets were historical as he averaged 29.6 points per game with a three point average of 36% and was consistent from the field each year staying around the 44% mark. Not to mention on his Houston resume he is an eight time all star which all came from each of his eight seasons with the Rockets (not including his 2020-21 season), seven all NBA teams, 2018 MVP and 2019, 2020 MVP finalist.
     So with all of that why would Houston want to trade their best player away? This trade didn't just come out of nowhere, Harden in recent times has been hinting and pushing for this trade to get him out of Houston as he was unhappy with the organization and the players. 
     On Tuesday, January 12, after a loss to the Los Angeles Lakers in a post game press conference Harden stated,"We're just not good enough. … I love this city. I literally have done everything that I can… I mean, this situation is crazy. It's something that I don't think can be fixed."
     Junior Will Heitman says,  "The things Harden said were uncalled for and not right. I don't think he did everything he could for Houston because someone who has done 'everything he could' just doesn't abandon their team nor throw his teammates under the bus."
     This was a common thought that many shared from NBA analysts, teammates, and coaches. What Harden said on Tuesday was thought to be the last straw for the coaches, GM and the organization of the Houston Rockets.
     The next morning after the press conference Houston's coach Stephen Silas stated to reporters, "We felt it was best for James and the rest of the group for him not to come to practice today." 
     Since the beginning of the season Harden was looking for a trade and mentioned that his number one option at that point would be the Brooklyn Nets, to reunite with his old friend Kevin Durant. As the season went on, talks of going to the Philadelphia 76ers arose, putting them as his new number one option, but he would still be open to talks from Brooklyn and another select few teams. 
     After weeks of Harden trying to escape Houston, on January 14 the Rockets officially stated that they have traded him in a four way trade involving the Brooklyn Nets, Indiana Pacers, and Cleveland Cavaliers. 
     Sophomore Jack Cushman says, "Although I am not a fan of the Nets I am excited to see what Harden can do, and I am especially interested in how the coaches will run the team with the new big three."
     The new "Big Three" in Brooklyn consists of Kevin Durant, Kyrie Irving, and James Harden, all of which at one point in their careers were ranked best at their respected positions. 
     With that the new headlines going around the league are the questions of: Who is the third option in this scenario? Are one of them willing to sacrifice things to better each other during games? How will three superstars who are used to having the ball most of the time function together?
     After the players in this trade each go through the necessary tests, and protocols to join their new teams, look out for the Brooklyn Nets to make a huge turn around to the season and make a long playoff run.