Fun-Filled February
Starting the New Year Off with Plenty to Celebrate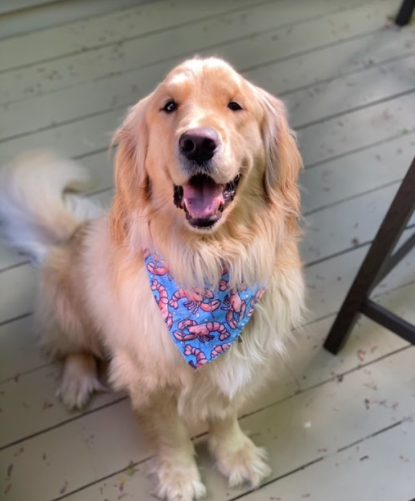 February is the shortest month of the year with few known holidays to celebrate. But, there are in fact fun, small holidays you can celebrate with friends that many people may not consider. These holidays or even events help make each day a little more exciting. 
     This first holiday is a well-known holiday in the United States and Canada. It is called Groundhog Day and it is always celebrated on February 2. If Punxsutawney Phil, the groundhog, sees his shadow that means there will be six more weeks of winter. If he does not see his shadow when he crawls outside then that means there will be an early spring. Phil lives in a place called Gobbler's Knob which is a tourist attraction in Jefferson, County, Pennsylvania.
     According to https://www.groundhog.org/2021-schedule, it is the 135th celebration of Groundhog Day and it is going to be celebrated virtually.  There is going to be an online scavenger hunt in honor of Phil but he is still going to be pulled out to see whether he sees his shadow or not.
     The day after Groundhog Day, February 3, it is National Golden Retriever Day. Golden Retrievers are one of the most popular dog breeds in the United States. They are playful, intelligent and are known to be great animals to assist people with disabilities such as eye dogs for the blind and hearing dogs for people that are deaf. 
     English teacher, Mrs. Newall, owns a Golden Retriever who she loves very much. She says, "My Golden Retriever is the light of my life. His name is Bastian and my husband and I have had him for about 3.5 years. He is the absolute best, he makes every day better!"
     Senior, Jessie D'avignon, owned a Golden Retriever when she was young. His name was Buddy and he lived to be 16 years old. She had him until she was 12. "I loved having a golden, he was one of the friendliest dogs. He loved being around people and always would follow me around the house."
     There are several different activities you can do to stay active with a pet. D'avignon says, "I used to go the beach with him and he loved running, swimming, and generally being a mess." 
     February 7, is Super Bowl Sunday. The game will be held at the Raymond James Stadium in Tampa, Florida. This year marks the 55 Super Bowl for American football. The two best teams in the NFL compete to win in order to be named the champion. There is always a halftime show between the second and third quarter. The performer this year will be The Weeknd.
     Super Bowl Sunday is usually the time to hang out with friends, family and eat a bunch of food while sitting on the couch watching the big game.
     Senior, Chance Wassmar, is planning on watching the big game this year with his family. Some people have yearly traditions they have to celebrate the Super Bowl. Wassmar says, "We used to have a tradition where we would invite people over and have a bunch of appetizers and watch." This year The Kansas City Chiefs and the Tampa Bay Buccaneers are playing against each other in hopes of earning the trophy and being named the champion.