Celebrating Random Acts of Kindness Day 2021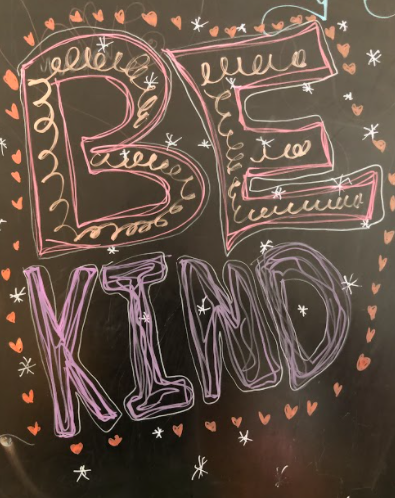 It is no small feat to choose to be kind in one's everyday life. But at specific times it is  more important to be kind than ever. One of these times is Random Acts of Kindness Day, taking place on February, 17 2021. With the hustle and bustle of everyday life it is easy to forget the struggles that take place in other people's lives; Random Acts of Kindness Day is an entire day that aims to stop this.
     This celebration was initiated by the Random acts of Kindness Foundation which aims to help "individuals and communities committed to spreading kindness" according to philanthropynewsdigest.org. 
     The Foundation was created in 1995 in Denver, Colorado. By 2004 it had spread all the way to New Zealand according to daysoftheyear.com. It has grown exponentially ever since, now being celebrated globally, in countries such as Canada, Australia, Nigeria, Italy, The United Arab Emirates, Singapore, India, and the UK.
     The  Random Acts of Kindness Foundation, creators of Random Acts of Kindness Day, discuss the reasoning behind the day "We are rooted in the belief that all people can connect through kindness and that kindness can be taught. We follow a simple framework for everything we do. Inspire, Empower, Act, Reflect, Share."
     Ms. Jennifer Bier, school counselor at Foran shares her thoughts on the importance of the celebration, "We can all use a little kindness! This is a day when small positive gestures are encouraged to show appreciation and overall, general kindness towards others. It doesn't have to be anything big, just a smile or a note of thanks. Honestly, it is how we should be living our lives everyday."
     Random Acts of Kindness Day, though only once a year should set a precedent for daily life. There is no limit of possibilities as to what one could do to take part in the celebration. If nothing comes to mind as to what kind action you could complete, some of the top easy, fun, actions are as follows.
     Some more time consuming than others, a few suggestions include placing knid notes in Random areas for people to find, tipping more than usual at your favorite coffee shop or restaurant, sending flowers to a friend or family member, or just texting someone to tell them something kind.
     Bier describes what her family will do for Random Acts of Kindness Day "I may have my son make special cards to give out to the people we sometimes take for granted – like his teacher, our mailperson, the delivery driver or our extended family. It is so important to be kind to those around you because it creates unity and overall happiness".