Balancing a Busy Schedule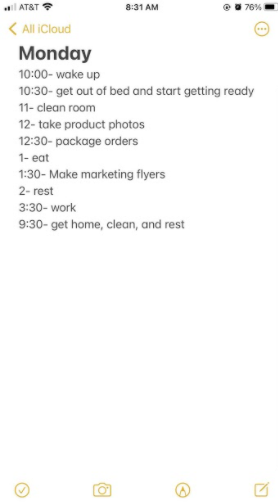 Many students partake in extracurricular activities whether it's a sport, club, part-time job or one of each. It can become stressful juggling school activities and a job, but it can be done. 
     According to Youth Employment, 50 percent of all youth, ages 16–24, are employed, either full- or part-time.
     Many people have different ways to help balance out what they need to accomplish daily.
     Senior Robin Jans says, " I have a part-time job and also do volleyball and gymnastics. At times it can get really difficult and stressful having to balance everything because I also still want to be able to hang out with my friends. To help my stress and balancing everything I make a list in my notes of everything that needs to be done that way I can look back at it throughout the day." 
     Having a planner or calendar to write things down on can be beneficial for anyone, especially if you tend to feel overwhelmed just by thinking of the things you have to do. Writing things down can take away some of the stress of just having to remember all the things you have to do for the day. According to ecal.com, overall 70% of people use a digital calendar to manage their life.
     According to Psychology Today, having a planner or calendar can have a positive impact in your life because, "You can set specific due dates and deadlines for everything to help you stay on track, and have extra time left for yourself and your family."
     Junior Mivette Garcia has her own business along with school and having a part-time job. 
     Garcia says, "I try to make myself a schedule to help balance everything, in the beginning of the week once I get my schedule for my part-time job. I would advise people to make a schedule. It helps so much whether it's in a planner or on your notes on your phone."
     Senior Anna Byers says, "My weeks are typically busy between going to school, having homework, and having soccer. Something I have learned that has helped me so much is to take time for yourself and that it's okay to take a step back and kind of breathe. Meaning I remind myself that I don't need to stress myself out by trying to get everything done in one sitting. Mental health is really important and is crucial when it comes to balancing a busy schedule like I do."
     Some ways to reclaim your mental health with a busy schedule can be as small as starting a breathing technique to doing something you love such as seeing friends or exercising. There are also free apps to try  such as Calm, Pacifica and Happify that can help beat stress and make you feel more calm with meditation, music and breathing exercises.
     Foran graduate Bridget Collins says, "In high school I played lacrosse and I still play in college. Something I have learned to help deal with everything is writing down assignments or practices in my calendar, that way I always know what I need to do." 
     According to the muse, you should use deadlines and time limits to your advantage even if you don't technically have one you should still mentally set a deadline for yourself. A good way to also balance time and get work done is to turn off distractions. What you should try is to turn off all distractions even if that means putting your phone down. You can also try to put headphones in to help with noise that could possibly be around you. For more tips on being productive and dealing with a busy schedule click the following link. https://www.themuse.com/advice/45-productivity-tips-for-extremely-busy-people 
     Mr. Tupka says, "During the course of a single day, we are all subject to many inputs like emails, texts, calls, social media notifications and in person discussions each of which creates an expectation to consume and utilize information. By creating a list or schedule of some sort, we are able to address these inputs one at a time and ensure that none get lost."
     Foran graduate class of 2020 Ethan Mcvoy says, "I used to play lacrosse and was one of the captains, I also had a part-time job. What helped me with my busy schedule was to set time for myself meaning I would have time to do things I liked like playing video games or chilling with friends. That way I was more motivated to finish my work so I could do those things." 
     It's important to remember to find time for yourself and the things you love in the midst of all the things that need to be done. "There's only so much you can do in a day."- Catherine Beard
About the Writers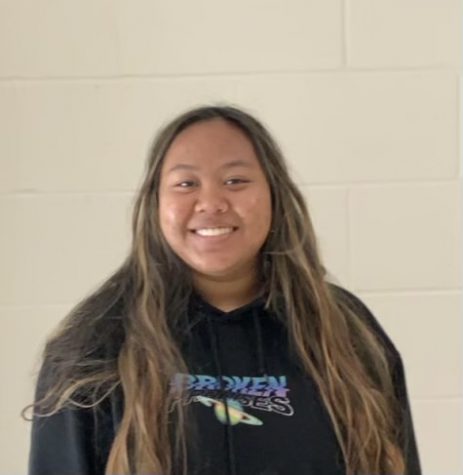 Tatyanna Bun, Staff Writer
Hi, my name is Tatyanna Bun. In my free time I like to paint, listen to music and hang out with my friends. My favorite topic to write about is current...