Foran Alum Matt Ranaudo featured on the Bachelor Presents: Listen to Your Heart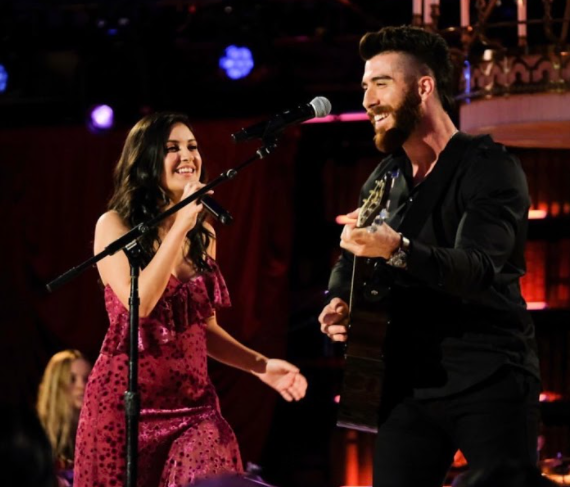 Foran alum Matt Ranaudo, class of 2005, is featured on a special musical series, Listen to Your Heart, presented by The Bachelor. The show presented an amazing opportunity which furthered Ranaudo's musical career beyond the small town of Milford, Connecticut.  
     Ranaudo participated in several activities during his time at Foran including football, baseball, wrestling, and music classes. Mr. Todd Williams had Ranaudo as a former student and was his head coach on the baseball team.
     Williams says, "Matt was a three year starter having played centerfield and pitcher for us. He was also captain his senior year in which he was named to the All-SCC team." 
     He continued his baseball career into college where he played in Rhode Island his freshman year, however transferred to The University of Bridgeport where he continued playing baseball.
     Ranaudo described himself as a 'mischievous' student, in other words, a troublemaker. However Williams thinks different positive thoughts towards Ranaudo saying, "He was very charismatic and his peers enjoyed his company. I remember his great sense of humor and incredible people skills." 
     Despite being a self proclaimed "troublemaker," his charismatic personality explains his nomination for class flirt in his 2005 senior yearbook, along with his peer Danielle Primiano.
     Not only did Ranaudo continue his baseball career after highschool, but his music became an even bigger part of his life. Along with some friends, a new band was started called 'Brother Stone & The Get Down.' 
     Following his passion, he began writing music, and singing the songs for the band. Not only can he sing, he is also a star when it comes to playing the guitar. His musical talent led him to the opportunity of a lifetime. Ranaudo was featured on The Bachelor season: Listen to Your Heart.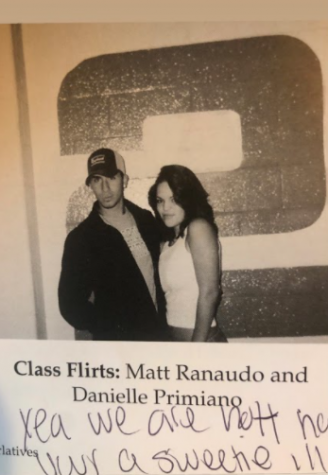 Ranaudo was reached out to by someone in the casting department, and was asked to be featured on the show based off of his excellence in music. 
     This season of The Bachelor was unlike any other, 20 bachelors and bachelorettes had the chance to find love and explore relationships while also being faced with musical challenges, including live performances in front of some of the biggest names in the music industry.
     Not only was building a relationship with someone in such a short amount of time tough, but the responsibilities these couples had musically was a huge challenge in itself.
     Competing against other talented couples called for stressful times, but allowed Ranaudo to break out of his shell when it came to performing live.
     Ranaudo concludes about his experience, "Having to learn and arrange songs in one day, and sing them for celebrity judges the next day, on national TV was intense." However, he made it look easy.
     Ranaudo and his partner Rudi excelled through the obstacles and made it to the semi finals on the show. During this episode, they performed the song 'Shallow' by Lady Gaga and Bradley Cooper in front of celebrity judges, Aerie and Lauren Luyendyk, Ashlee Simpson-Ross, Evan Ross, and Pat Monahan. 
     Conquering his nerves, Ranaudo says that this experience was incredible, and allowed him to grow a lot as a performer. Also he says that it was wonderful meeting Rudi who he has an unbreakable bond with, and they plan on making music together in the near future.
     Today, Ranaudo continues his musical career with his band and Rudi. The band 'Brother Stone & The Get Down' are currently recording their next EP, and Matt and Rudi are also writing their own original music to be coming out over the next few months.
     COVID caused a slow in their musical path, but Ranaudo says, "Hopefully when things start to open up soon we will be playing live all over the country again."
     These life changing opportunities may not have been possible without Ranaudo's experiences at Foran High. Being involved in so many activities in high school helped Ranaudo get his name out there. Being able to share music with his classmates really allowed him to come into his own.
     Ranaudo states, "Foran really helped me get ready for all the things that came after, I was lucky to be surrounded by so many great teachers and friends."