Hair Care: How To Maintain and Establish a Healthy Hair Care Routine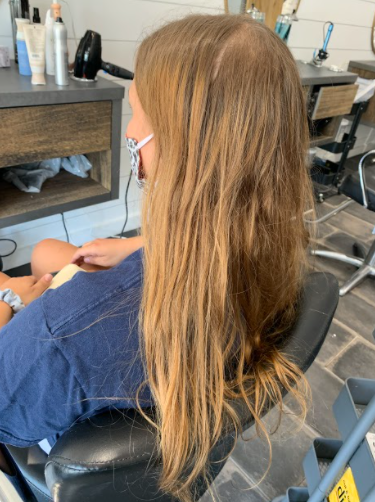 Maintaining a healthy hair routine can be a difficult task, no matter how simple it may sound. Often many women struggle with their wash routine and end up washing their hair more often than necessary. Women also struggle with selecting products that are safe and healthy for their hair. A lot of times, they may go for generic brands that can include harmful chemicals for your hair. However, while revamping your hair care routine can take time and some getting used to, it is possible and extremely beneficial.
     Hair training
     Training your hair is an important part of keeping your hair healthy. Your hair ideally should only be washed with shampoo and conditioner 2-3 times a week to prevent stripping your hair of its natural oils. 
     "Washing too frequently strips these oils away, which in turn, causes your scalp to compensate and overproduce sebum, leading to increased washing because your hair is extra greasy" (https://www.naturesaid.ca/how-often-should-you-wash-your-hair/). 
     It can be overwhelming to start hair training, so start small. Wash your hair with shampoo and conditioner one day, and the next just rinse with water and add a small amount of conditioner to the ends. When washing your hair, Renee Domingue, a hairdresser at Woodmont Hair, says, "you should be using warm or cool water to do your hair, especially if you have color in your hair, and your final rinse should be with cold water." Repeat this everyday, adding an additional day without shampoo and conditioner in between until you reach the optimal wash cycle of 2-3 times a week. 
     Avoiding dead ends and dryness
     This is one of the more simple methods and is a great way to improve your hair health. Hair Canvas salon owner, hairdresser, and balayage educator Erin Coyle says, ¨Just get trims every few months and throw out your flat iron! The dryness can be alleviated by avoiding products that contain a lot of alcohol and silicones, found in drug store brands. Too much flat ironing, curling, and box dye also contribute to the dryness in hair.¨ 
     Domingue adds, "When you have split ends, it continues to split all the way up your hairline, and hairdressers need to cut above that split to completely get the dead ends off, so getting trims every 6-8 weeks is necessary to keeping your hair healthy."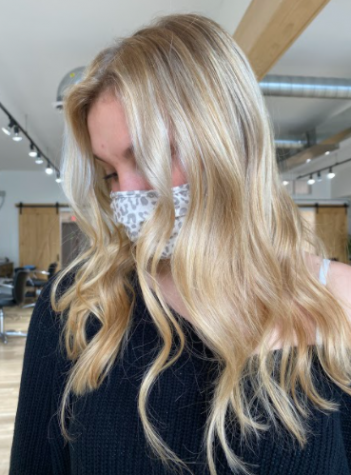 Another way to avoid dry hair is by using a hydrating shampoo to counteract the dryness. Domingue says, "if your hair is dry it's because it needs the moisture from hydration shampoos." She recommends trying out Matrix Biolage shampoo, Paul Mitchell products, and Joico products. 
     Common mistakes
     Many times when buying hair products, customers are looking for items on sale, or the one that smells the best, instead of actually looking at the ingredients in the product they choose. A lot of drug store brands have harmful chemicals in them that can cause hair loss, dry out the hair, and even may contain some cancerous chemicals as well. Coyle says, "We aren't sales people when we sell you shampoo, it's because the stuff we sell is actually reparative to hair, rather than the stuff you´ll find at the drugstore or TJ Maxx."
     Another mistake women tend to make that ultimately ends up killing their hair is deciding to use box dye. Domingue says, "box colors have extremely high peroxide levels and is very dangerous for your hair. The peroxide is at a high dosage to try and go through all types of hair, corse, thin, curly, and so many other different types of hair. It is really, really strong, which will ultimately lead to hair damage. You're better off spending the money and have someone do it for you." 
     Products to avoid 
     "Pantene is the number one culprit of damage," Coyle explains, "that and other non professional brands have plastic and silicones in their products that coat the hair. Especially if the hair is highlighted, there is a chemical reaction, I have seen hair get super hot and actually end up smoking as a reaction." 
     Recently, companies such as Monat have had lawsuits filed against them due to the hair loss, balding, and scalp irritation that these products cause due to the harsh chemicals. According to foxbusiness.com, Monat misled and falsely advertised their products as beneficial, when in fact, the products are extremely harmful, and they are not the only company to do this. 
     More than 200 consumers across 40 states have joined to file a class action lawsuit against the maker of the hair care brand WEN due to hair loss and balding. Class action lawsuits have also been filed against TRESemme and Pantene as well for their harmful ingredients. When selecting a hair product, it is important to look at and research the ingredients if you care about what you are using in your hair. 
     Overall, the best thing you can do for your hair is to only wash a few times a week, avoid extreme hot tool styling, never color yourself, and use salon professional products that do not contain harmful chemicals. Hair care is important to one's confidence, appearance, and overall happiness. When your hair is happy, you are too.