Best Buddies: a Friendship to Last Forever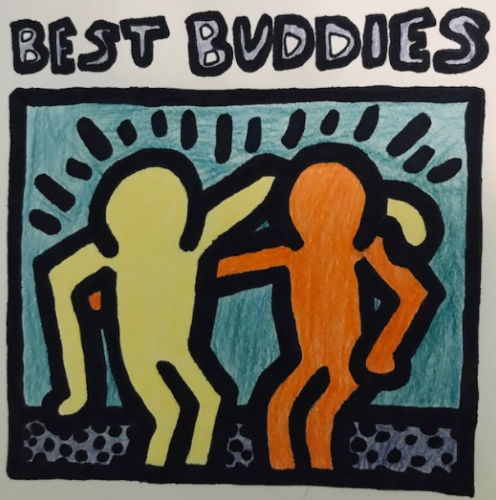 Best Buddies is an organization that gives members of the community that have intellectual and/or developmental disabilities (IDD) a chance to form lifelong friendships. The Best Buddies club connects students who are looking to get involved in the unique program. 
     "Best Buddies club is a chance for exceptional students to develop friendships with peers they might not typically have the opportunity to meet due to differences in schedules and interests," says special education teacher, Mrs. Kaminski. 
     Senior, Misai Lam, hopes to learn more about special education while participating in the club. She says, "I think this club will positively impact my life while experiencing first-hand what it is like to connect with someone with a disability."
     The club does a variety of fun events such as, "a trip to a Yard Goats baseball game and a celebration at Dave and Busters," says Kaminski. 
     However, it is essential to remember that the club is more than trips. Best Buddies is about leadership and building relationships with peers. The mission aims to help people with IDD become more included with society. Being a part of the club gives every student the chance to learn a little bit more about disabilities and how to interact with somebody that has one. 
     According to worldbank.org, "One billion people, or 15% of the world's population, experience some form of disability. One-fifth of the estimated global total, or between 110 million and 190 million people, experience significant disabilities." 
     Having a disability can mark somebody as "different" which can make them a target for injustices in society. Such unfair treatment can create tension and division among the people within communities. Ultimately, Best Buddies works to fill in the rift and support those with disabilities as allies. 
     "The program educates and empowers people with and without IDD to become leaders, public speakers and advocates. Best Buddies passionately believes that its program participants can lead the effort within their community and beyond to build a more inclusive world for people with IDD," says bestbuddies.org. The four program concentrations include one-to-one friendships, integrated employment, leadership development, and inclusive living. 
     Junior, Lauren Ardolino, describes the Best Buddies club as, "one of the most fun clubs I've joined. It's filled with joy, laughs, and positive energy." 
     Although working with people with disabilities can intimidate some, having the right attitude and being open to their experiences are just a couple ways to be the most engaged in the club. As one continues, they expand a sense of patience and appreciation for an inspiring group of individuals.
     The Best Buddies program is open to all and is a great way to get involved in the school community and make new friends. To form special bonds with peers means a lot to those with special needs as they tend to face quick judgement because of their disability. 
     Kaminski says, "Best Buddies really is a rewarding experience for everyone involved. We have an incredible group of students who really enjoy interacting with one another and sharing their interests." 
     The world is evolving everyday. Change does not happen on it's own. Best Buddies teaches the leadership skills necessary to make an impact and begin necessary development for a more understanding community. 
     "Best Buddies envisions a world where people with IDD are so successfully integrated into schools, workplaces and communities that its current efforts and services will be unnecessary." The Best Buddies organization claims that they will continue to educate middle school, high school, and college students until their goal is met.