Diving into The Connecticut Audubon Society
A sneak peak into Milford's center for helping the environment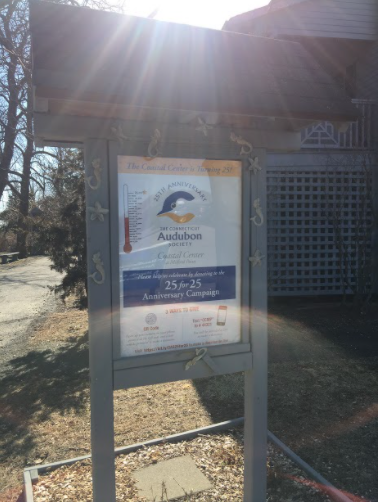 The Connecticut Audubon Society is right here in Milford, CT located on Milford Point Road. It was founded in 1898 and they have many other locations including Fairfield, Hampton, Old Lyme, and more.
     According to the Audubon's website, https://www.ctaudubon.org/our-mission/, their main goal is to conserve the local environment through science focused education and advocacy to prioritize the state's bird population and their habitats. 
     In general, The Audubon/ Society offers many different programs and events for the public. They offer bird walks, morning nature walks, hikes and virtual courses are offered to learn something new.
      In Milford, The Audubon is hosting a 25 Anniversary Photo Contest. Pictures can be taken of anything, the beautiful Long Island Sound, sunsets over the beaches or even pictures of different marine life or birds. 
     They are also offering the opportunity to adopt a Purple Martin Gourd which is a type of house for a Purple Martin bird. The money will go towards supporting the staff in monitoring and checking on their nests every week which is essential for keeping these birds safe.
     Overall, The Audubon Society is all about protecting nature and wildlife. Their focus is conservation and keeping the animals and habitats in Connecticut safe. This is so important because without them wildlife and habitats might suffer leading to a decrease in the health of our oceans, habitats, and populations of different species.