Owning Unusual Pets: Unique Benefits to Owning Unique Pets
     When most people think of pets, they picture dogs, cats, maybe a hamster or a fish, but to Jennifer Ruane, pets mean much more. Jen Ruane, mother of Foran Senior Haley Ruane, has a deep love for all animals and carries this love for them into her home. 
     Jen has one pig, four chickens, two guinea pigs, one bunny, two dogs, and two ducks. Ruane says, ¨The next animal I hope to get is a goat¨.
     These animals provide many benefits to the Ruane household. Some major benefits include,  saving money on eggs weekly due to using the chickens eggs that they produce. Additionally, one of the Ruane´s dogs, Louis, is a service dog and is a great emotional support animal for disorders such as anxiety. 
     Haley Ruane says, ¨Whenever I'm feeling anxious or overwhelmed I always go to Louis and he always has a way to calm me down.¨ Jen Ruane says, ¨I got ducks because someone told me they produce eggs that are high in protein and I never had ducks before, so I got some to see how I would like them.¨ She continues by saying that, ¨Otis, my pig, is an unusual pet to have at home but he is very lovable and kisses me once every morning before breakfast.¨
     Jen Ruane concludes by saying, ¨All my animals bring me pleasure, and we love having them at home. They are very therapeutic to me.¨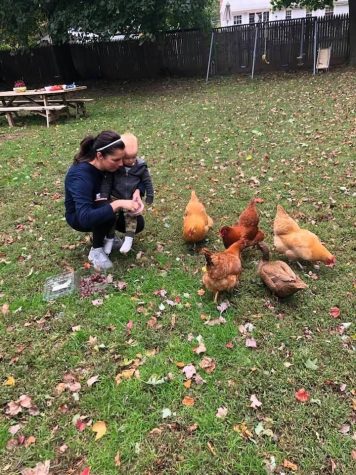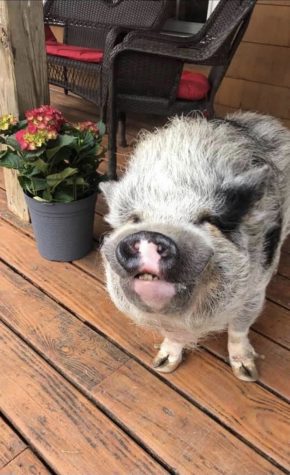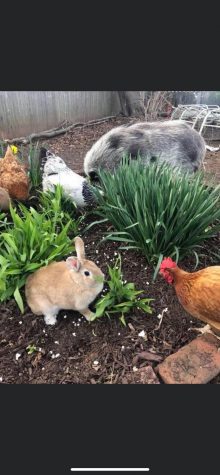 About the Writer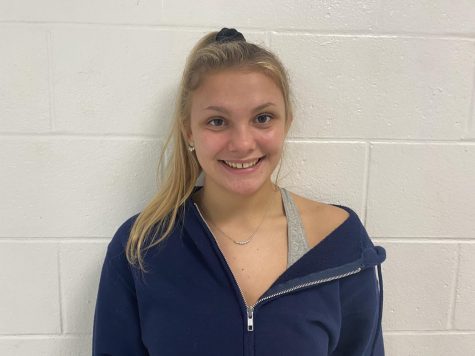 Abby Woodward, Staff Writer
Hello, my name is Abby Woodward and I am a senior at Foran High School. I enjoy spending time with friends and family in my free time. I coach a youth...