Little Libraries: Adapting to a Changing Society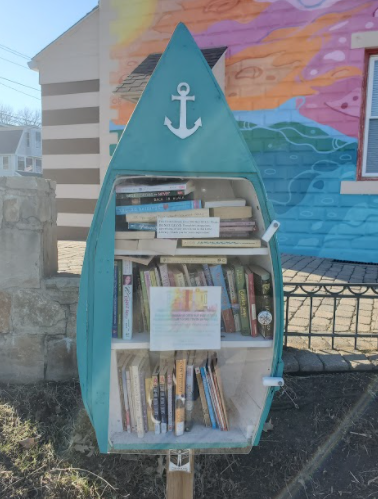 On the way to the beach or just walking around the neighborhood, some might see small book boxes. These are called Little Libraries and they are located in different areas where anyone can "take a book, leave a book."
     There are a few official libraries like the Yellow Library at the Milford Y and one at the Firehouse Art Gallery. However, there are also ones scattered around Milford at private beaches and even outside of homes. They are usually full of books that everyone can access, but some close due to weather in the winter.
     During April of 2020, the Gulf Beach Little Library was converted into a food pantry. Many donated non-perishable foods and necessities like toilet paper for anyone who needed it to take. This also happened at Bayview Beach, which is a private beach near Gulf Beach. Necessities were put in along with books.
     They are regularly maintained to make sure the boxes are intact and there is no damage done to them or the books inside. There are also people who repair the paint job to keep the colors vivid. People are encouraged to donate gently used books and are usually stocked with many different genres for anyone to enjoy.