Teaching Individuals About Autism Acceptance Month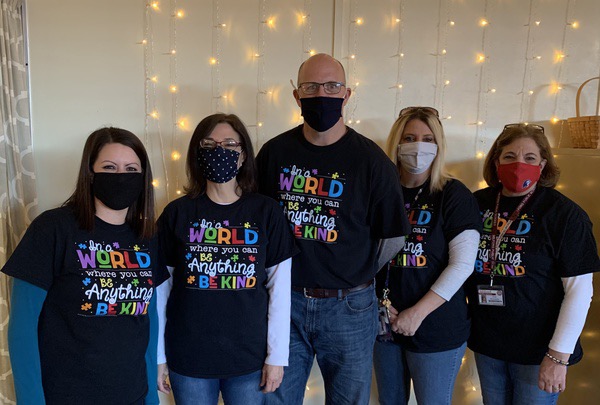 The month of April is known as Autism Acceptance month, specifically April 2. This educational month pushes individuals to have an inclusive society for all individuals on the Autism spectrum. 
     Autism Acceptance Month, previously known as Autism Awareness Month was federally changed. Multiple Autism Acceptance groups pushed for these changes, declaring that there is a huge difference between awareness and acceptance. In order for equality to be achieved in society, there needs to be acceptance. 
     The Autism Society states, "The importance of fostering acceptance to ignite change through improved support and opportunities in education, employment, accessible housing, affordable health care and comprehensive long-term services and supports." 
     Autism Awareness is not only taught through donations and fundraisers, it is also taught in the school system. 
     "Raising awareness about autism helps people to be more understanding of individuals who are on the spectrum. It is important for people to be aware in order to help them be accepting of those who are different. Remember to always be kind!" states Melissa Kaminski, a special education teacher at Joseph A. Foran High School. 
     Kaminski, along with many other individuals try to spread awareness, especially in the school system. At Foran there have been numerous autism acceptance fundraisers such as 'The Bracelet' fundraiser. Foran sold beaded bracelets, in the national autism colors, and sold them to the staff and students. The money was then donated to an autism awareness organization to further the spread of knowledge. 
     According to Northwestern Medicine's research, one in 68 children has some form of autism spectrum disorder. However, this is determined off a spectrum where many people go undiagnosed due to the limited effects on their social and mental state. 
Peter Penzes, Director, Center for Autism and Neurodevelopment states, ¨Autism is a spectrum disorder, which actually means that no two children with autism are alike, so their genetic mutations and their environmental contribution are all different. Clinical trials and development of new drugs for autism have been really made difficult because of this heterogeneity."
     Therefore, despite many trials and experiments there has not been any additional drugs or medication for autism in recent years. Despite no medical advances towards a cure, there are many other treatments. 
     For example, children naturally would be gaining social communication skills, however, The Center for Disease Control and Prevention states that children diagnosed with Autism may participate in speech therapy and occupational therapy. This will allow the child to gain necessary social skills. 
     However, all treatment is different and based on the individual. Autism, like any other developmental disability, is a spectrum which means each case needs different treatments based on gender, age, and their individual strong points. 
     Amy Gravino, an Autism specialist and the founder of A.S.C.O.T Consulting, LLC  states, " I believe that inside every person who is bullied there is a strength and a tenacity to survive. You don't always know that this strength exists, but if you make it through those dark times, you become aware. You become a survivor, someone whose courage and spirit is far stronger than all of the hate and cruelty of their bullies. The one thing that I want to impart to children with autism is knowledge of their own inner strength, and the belief that one day at a time, they, too, can get through this.¨