Keeping Up With the Old M&M Farms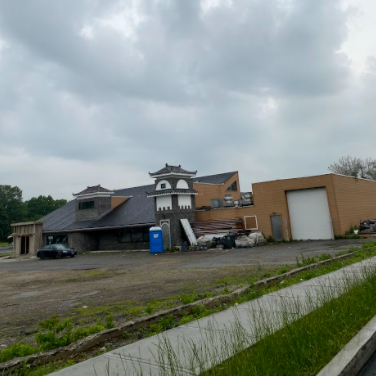 M&M Farms was a local market that sold produce and other groceries at 804 Boston Post Road Milford. After 20 years of business, they closed their doors in 2011 as it became too expensive to run. After five years of sitting vacant, the company iFresh saw an opportunity for this building. iFresh is an Asian supermarket chain based on the East Coast. 
     Meg Greene, a secretary at the Milford planning and zoning department, discussed the permits pulled by the soon-to-be Asian supermarket and food court called "New York Mart.". Greene said the first permit pulled was in 2016 by the engineering department. 
     From 2017 to May 2018, another permit for plumbing was approved for 804 Boston Post Road. 
     Finally, in 2018, the last permit Greene saw was for electrical in the building. Greene said the last permit for the building was in 2018 and the renovations for zoning and planning were at a standstill. 
     Denise Weaver, a member of the Milford community, used to go to M&M farms daily to pick up fresh produce. However, she now says, "The old M&M farms are an eyesore and should be finished or taken down." 
     According to an article from the Milford Mirror by Thomas Ebersold, the New York Market belongs to a chain of more than 11 stores in New York, Massachusetts, and Pennsylvania. Ebersold writes, "NYM Milford LLC purchased the 1.39-acre property on May 28, 2015 from Brookside Holdings LLC for $1.3 million. The 19,382 square foot building was constructed in 1975."
     The iFresh company, who owns the market, posted a press release on their website stating that the Milford location is under renovation and was supposed to open by December 2017.
     Pam McLoughlin, a New Haven Register writer, said in a 2018 article, "The owners of an Asian marketplace under construction at 804 Boston Post Road have been fined $100 per day since July 4 for blight on the property, health department officials say." The fines lasted for a total of 77 days with the owners of the market giving up almost $8,000 before they cleaned up the vegetation and debris in the lot.
     Milford resident Robert Fiore weighed in on the situation stating, "The city of Milford gave them (iFresh) ridiculous guidelines for renovating the building." 
     As of today, there is no information whether or not the Asian supermarket will open this year or in the years to come. Recently, however, construction trucks have been seen in the parking lot of the building. In order for the building to open, lots of work needs to be done.