Covid-19 Effect on School Lunches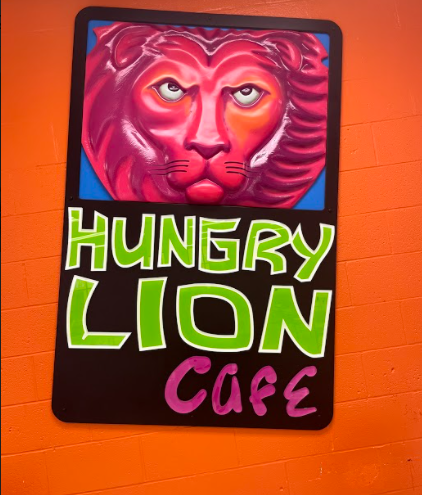 Undoubtedly, Covid-19 has changed school lunches. Not just the places students eat, but the food and prices as well. Lunch lines are noticeably longer this year as everyone is learning in person.
     Food Services Manager for the Milford Board of Education Ms. Marybeth Salvato says, "Last year since there weren't as many students we only used two lines instead of the four pre-Covid."
     Last year, the use of four lines was unnecessary since many students were learning virtually. Now that everyone is back in school, there is a need for more than two lines.
     Thurston Foods is the food distributor from which Milford schools receive their food. According to Salvato, issues with the company create problems in terms of keeping certain items in stock at Foran. Some days, there may be no orange juice; other days, there are fewer pieces of fruit to choose.
     Salvato states, "There is a labor shortage at Thurston resulting in product shortages and backups on orders. But the labor shortage should end sooner rather than later." Some of the backed up items include bacon, spicy chicken, Snapple, and water.
     Several attempts were made to reach the company but they didn't return a request for comment.
     On the positive side of Covid-19, "Every kid is entitled to a free breakfast and lunch," Salvato states. Breakfast is open from 7am-8am, which may make it easier for students to bear long wait lines.
     Last year, students could eat in their classrooms, as breakfast was offered from 7 a.m. to 9 a.m. This year, breakfast hours have shortened. 
     "If you want to eat breakfast without missing any class time, you should get to school earlier," Principal Max Berkowitz says. The school opens at 7am and classes begin at 7:20. If students get to school as it opens they will have around 20 minutes to eat before class, only a little less time than lunch.
     There are three lunch waves, each around 25 minutes long. With the additional wait times in line and the need to travel to a classroom to eat lunch, many students have noticed the limited time. A student at the end of the line, for example, may only have a few minutes left in the lunch period to eat. 
     Berkowitz, however, explains that some schools have only 20 minutes for lunch.
     There are specific places for students to eat lunch, each requiring a few minutes to reach. This year, students can eat in three locations: the cafe, media center, and rooms 344 and 345. The desks in lunch rooms all face the same way to limit the spread of Covid-19 through airflow, as specifically planned by the Milford Health Department. 
     Lunch, however, is the biggest concern. Why not just open more lines? Berkowitz says it could be due to a staff shortage.
     Milford attempted to solve this in advance by hiring lunch staff before the school year started, but could not find enough people for the job.
     The staff shortage is also part of the reason students are not allowed to eat outside, where Covid-19 is less of a concern.
     Columbia University describes that eating outdoors is safer than eating indoors. The site states, "The share of transmission that has occurred outdoors seems to be below one percent and may be below .1 percent."
     Furthermore, according to the Centers for Disease Control, Covid-19 spreads more easily in crowded, poorly ventilated areas than outdoors. 
     Berkowitz says, however, it isn't possible to arrange for students to eat outside at this time. He explains, "Students can't eat outside because there is not enough space and supervision." Establishing outdoor lunch space would require moving a number of desks outside, which may not be feasible. 
     The school board's goal is to limit the spread of Covid-19. According to CBS News, children account for 22.4 percent of the weekly Covid-19 cases. Along with the fact that Milford Public Schools saw a majority of in-person learners last school year, Milford has learned how to handle Covid-19 more effectively. In doing everything possible to prevent the spread, they will be keeping a close eye on lunch waves.