Sharing Culture: Lunar New Year
     As the month of February approaches, many people are looking forward to celebrating Lunar New Year, a major holiday that originated in China. This year, the tradition-packed holiday lands on February 1. 
     Lunar New Year is based on the ancient Chinese lunar calendar, which is set according to the lunar phases as well as the solar solstices and equinoxes. Also, a major aspect of the celebration is the 12 zodiac animals. 2022 happens to be the year of the tiger, which is a representation of strength, bravery, and confidence. 
     According to newswise.com, associate professor of Chinese at the University of Delaware, Dr. Jianguo Chen says, "The Chinese traditionally prepare sumptuous feasts during the holiday… Dumpling (饺子: jiǎo zi) is a must…"  
     One of the most essential facets of the holiday is the New Year's Eve dinner. Certain dishes are believed to bring luck for the new year. Common examples of lucky dishes are fish, dumplings, tangyuan (sweet rice balls), and noodles. 
     Freshman at Foran High School, Teresa Lin, shares, "I like to spend time with my family and we eat hotpot (a popular dish derived from East Asia) on Lunar New Year. Then, the adults and grandparents give us red envelopes with money in them."
     Besides food, there are also many other traditional customs families participate in. Red envelopes, or 紅包 (hóngbāo), are a symbol of good fortune and prosperity. The color of the envelope itself is key to the tradition, since red reflects luck and serves as protection against evil spirits. This is also why people dress in all red on Lunar New Year. 
     Dr. Chen adds, "During the holiday, the Chinese greet each other with blessing words like "恭喜发财" (gōng xǐ fā cái), … meaning 'Wishing you a happy and prosperous Chinese New Year!'"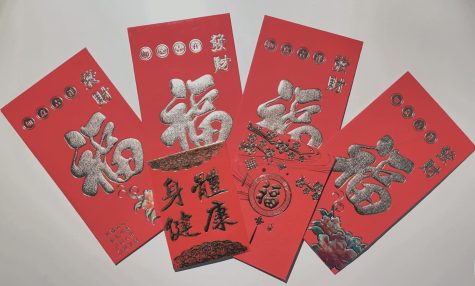 Upon receiving red envelopes and throughout the day, saying this important phrase is highly valued in Chinese culture.
     Junior at Foran High School, Kevin Chen, expresses his gratitude for being able to reconnect with his whole family on Lunar New Year. 
     He further conveys his appreciation to the holiday, which his family has been celebrating for generations, when he says, "The tradition is highly regarded and valued as it is one of the remaining few ways in which my family can preserve culture."
     Despite what some may think, Chinese people are not the only ones that celebrate Lunar New Year. Countries such as Korea, Vietnam, Japan, Mongolia and others all over the world also observe this holiday in various ways. 
     Lunar New Year is a significant holiday, rich with history, culture, and beliefs. It gives families an opportunity to spend time together on the occasion and create lasting memories.  
     Happy Lunar New Year! 
Leave a Comment
About the Contributors
Cynthia Pan, Content Editor
Hi, my name is Cynthia and I'm a senior at Foran High School.  This year, I'm a layout and content editor for Mane Street Mirror.  Currently, I'm involved...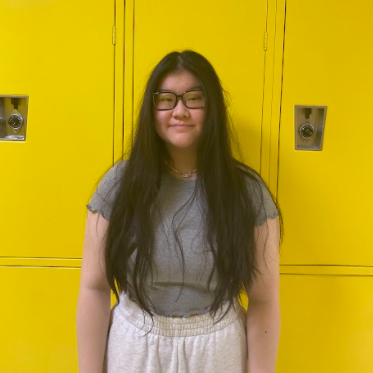 Fiani Lin, Staff Writer
     Hi, my name is Fiani Lin and I am a junior at Joseph A. Foran High School. I am a part of the Foran Orchestra, Interact Club, and Key Club. I enjoy...