Flores Calls Out Front Office Football Flaws
     The biggest story coming from the NFL is former head coach of the Miami Dolphins, Brian Flores filed a class-action lawsuit against the NFL and some of its teams. Flores is accusing the league and select teams of "sham interviews, pressure to improperly recruit players, incentivizing losses and discrimination within the hiring process."
     Flores, now the former coach of the Miami Dolphins, was hired to the head coach position in 2019. Flores in the three seasons spent at Miami totaled a record of 24-25. The record seems worse than it actually is, the team has been led to back-to-back winning seasons for the past two years for the first time since 2003 (10-6 in 2020, 9-8 in 2021). Flores was fired on Jan. 10, which left many NFL fans confused. 
     Senior Brian Wilcox says, "I was very surprised to find out that Brian Flores had been fired that day. I really wasn't expecting it at all, as I thought he did a great job in Miami and looked to be only going uphill with his talents as well as the team around him."
     To dive deeper into the situation, Flores has included three teams in this lawsuit: the Dolphins, Denver Broncos and New York Giants. Each team has since addressed the public to share their side of the story and to express their own opinion on the situation. 
     Flores said the owner of the Dolphins, Stephen Ross, was trying to incentivize him to purposely lose games and tank the season during the 2019 season. Ross allegedly offered Flores $100,000 for every game that had been lost that season. After Flores refused the offer, he allegedly was told "ownership wouldn't be happy."   
     The Dolphins that season had caught a hot streak toward the end of the regular season, and Flores claims as the season went on Chris Grier, General Manager of the Dolphins, was ¨mad¨ that the team was winning games, ultimately ruining or worsening the teams draft position.
     Lifelong Miami Dolphins fan and sophomore, Brendan Payne says, "Seeing that the team I have liked since I could comprehend football is now ruining the game I love and asking to purposely lose games hurts. As a fan of the Dolphins I feel betrayed and as a fan of the game I am disappointed."
     Flores adds that he received constant pressure from Ross to recruit a ¨prominent quarterback¨ for the upcoming season.
     The Giants are involved in this lawsuit for multiple reasons, one of them was due to the alleged ¨sham interviews¨ conducted with Flores recently. Flores has recently been interviewed by the Giants and said that he was interviewed solely for the purpose of following the NFLs Rooney Rule, which requires every team to interview minority candidates for their vacant positions they wish to fill.
     Flores' interview with the Giants did take place on Jan. 27, however he was the first minority to be interviewed with the Giants during their head coaching search. January 28, a day later Brian Daboll, former defensive coordinator for the Buffalo Bills was hired. 
     Flores then came out to say that his interview in New York was just a ¨sham¨ to ultimately hire the coach they wanted while still following the NFLs policies. 
     Now this is not the first time that Flores believes he's been involved with this kind of action being taken place within a head coach interview.
     He alleges that a similar situation had happened to him during his interview with the Denver Broncos back in 2019. Flores made multiple claims saying that John Elway, general manager of Denver and others had arrived to the interview an hour late with problems regarding their behavior carrying over from the night before. He compared this to the Giants interview as Flores felt both teams conducted those interviews because they had to, rather than wanted to. 
     In a recent ESPN article "Brian Flores' NFL lawsuit: Can he prove systemic racism? What we know about claims of 'sham interviews' and incentivizing tanking, plus what's next" Flores lawsuit says that he is looking for many changes such as: ¨Increased influence of Black individuals in hiring, Increased "objectivity" of hiring/terminating GMs, head coaches and coordinators, Increased number of Black coordinators, Incentivized hiring/retention of Black GMs, head coaches and coordinators, Transparency of pay for GMs, head coaches and coordinators.
Leave a Comment
About the Contributor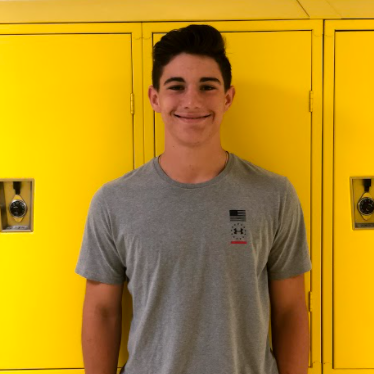 Kyle Zarnoch, Sports Editor
     My name is Kyle Zarnoch and I am a senior at Foran that loves sports and everything about them. I like to write about specific athletes, breaking...