Ryan Shazier: Battling the Obstacles of Life
     Ryan Shazier has suffered many obstacles in his life, including partial paralysis at age 28. As a child, he was diagnosed with Alopecia, an autoimmune disease causing hair loss. Despite this, Shazier made it his dream to compete in the NFL since age five, competing in pee-wee leagues. Instead of letting adversity discourage him, he embraced it.
     Shazier attended Plantation High School in Plantation, Florida and excelled at the linebacker position which granted him college offers from schools such as Alabama, LSU, Ohio State, and USC. After much thinking, Shazier made the decision to become a Buckeye at Ohio State.
     Under Coach Urban Meyer, Shazier played for three years, recording 315 tackles, 208 solo tackles, and 14.5 sacks. 
     After Shazier's junior season, he declared for the 2014 NFL Draft where he was selected with the 15th overall pick to the Pittsburgh Steelers. In his first three seasons, he made the pro bowl twice. 
     During a Monday night game in December of the 2017 season against the Cincinnati Bengals, Shazier went for a tackle on rookie receiver, Josh Malone, where he hit Malone's back with his helmet. This led to Shazier suffering a spinal contusion where the nerve signals in his spine were disrupted, paralyzing his body from the waist down.
     Shazier was rushed to a doctor immediately where he was told there was a slim 20% chance that he could walk again. This was not Shazier's first obstacle and was determined to not let this define him. 
     Coach Thomas Drew, head coach for the Foran football team says, "Any time an athlete is injured it is devastating. As a coach, I have firsthand knowledge of the work and commitment put forth by student athletes to perform at their very best. When an injury occurs, I understand and sympathize with the disappointment an athlete feels."
     Shazier ended up having zero movement in his legs until February of 2018, about three months after the injury occurred.
     At the end of the 2018 season, Shazier's contract was set to expire but the Steelers placed him on the reserve/physically unable to perform list for 2019, allowing him to stay on the NFL insurance.
     Shazier later retired from the NFL on September 9, 2020, after three seasons. In the entirety of his NFL career with the Pittsburgh Steelers, Shazier had recorded seven interceptions, seven forced fumbles, and 299 tackles as an outside linebacker.
     Even after suffering a career-ending injury, Shazier never showed a negative attitude or showed regret in his short-lived NFL career.
     In his retirement speech, Shazier explained how, "Football gave me everything I ever wanted and more. It taught me about hard work, dedication, and teamwork. It took me to college and the NFL. It made me money and gave me a life most people could only dream about. I'm here today to make sure the world knows how much I still love football, and how grateful I am for everything football has given me."
     Post-injury, Shazier stayed around the Steelers as a scout and mentor. Shazier worked closely with Devin Bush, the Steelers first round pick in 2019. 
     In an interview with Sports Xtra, Bush described Shazier as, "my big brother, honestly. He's just showing me the ropes, the ins and outs of the NFL and how to be a man."
     Junior Liam Young, an avid Steelers fan, when asked about Shazier says, "Ryan Shazier was a fantastic young player, probably the biggest rising star of his draft class. I was devastated when I watched the injury occur, it was one of the few games that was on TV because it was a night game. We haven't been able to find a fitting linebacker as his replacement and that is currently a weak point in our defense."
     After 130 spinal rehabilitation sessions, Shazier defied odds in not only gaining back the strength to walk but was able to dance with his wife at his wedding, just two years after the injury.
     Shazier launched the Ryan Shazier Fund for Spinal Rehabilitation in 2020. The main goal for the fund is to give those with spinal cord injuries the support, resources and funding needed to live independent and meaningful lives.
     Junior Joseph Gaetano, football player at Foran, tore his ACL, MCL, and meniscus during his freshman football season. Gaetano bounced back from his injuries and became one of the most targeted players on offense this season for the Lions. 
     When asked about Shazier, Gaetano says, "I can relate to Shazier because we both had goals in mind, even though they were different, and we both accomplished them."
     Gaetano made a comeback to football and although Shazier won't be returning to football, he achieved bigger goals in starting his fund and motivating those suffering from spinal cord injuries. 
      The journey of Shazier defying all odds in being able to walk again, after suffering a devastating injury, goes on to display how he is a testament to determination and how inspiring his actions were. Shazier's story will always serve as a message to not let obstacles define the rest of your life.
Leave a Comment
Donate to the mane street mirror
Your donation will support the student journalists of Foran High School. Your contribution will allow us to purchase equipment and cover our annual website hosting costs.
About the Contributors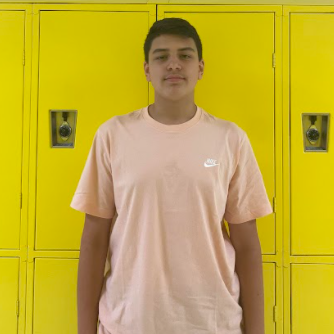 Tyler Vinhais, Staff Writer
     My name is Tyler Vinhais and I'm a junior at Foran on the football team. In my free time I work on thumbnails for youtubers and enjoy watching...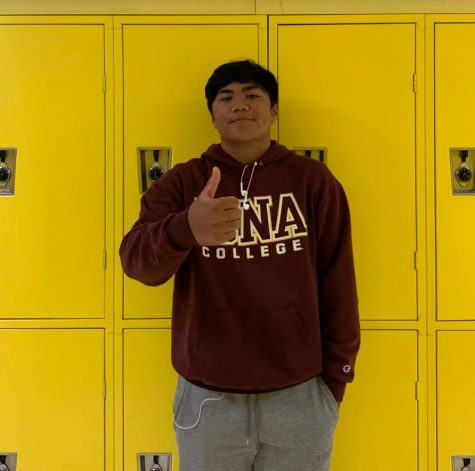 Luke Cruz, Staff Writer
     Hi, my name is Luke Cruz, and I am a junior. I am a part of the football team, basketball team and track team. When I am not in school, I enjoy...