Sports Injuries Impacting the Future
     According to the website, At Your Own Risk, there was a study done on student athletes and the number of injuries that occur to them nowadays. 90% of student athletes report some form of sports-related injury. Injuries have a huge impact on athletes' futures and careers.
     Anna Byers, Foran alumni who now studies at the University of Southern Maine, has gone through these kinds of experiences. Byers committed to college for both soccer and lacrosse, however, she's faced multiple sports related injuries throughout her life. 
     "My past injuries impacted my life and sports for me in general because they made me realize how much playing sports means to me," says Byers.
     Sports can positively impact many students' lives, they can help students focus on school, or just be more motivated to do things in general. But for all athletes, injuries may severely impact athletics mental health as well as physical. 
     Having a positive attitude is extremely important during these times. By sitting on the sidelines their teammates participate and are not able to make an impact towards their team. This can be very difficult to most athletes 
     The Foran football and girls' lacrosse coach, Mr. Thomas Drew, states "When an athlete gets injured during the year it can be a devastating time. I know firsthand the amount of work and dedication our student athletes put into their seasons, so when something happens that is out of their control it can be difficult to deal with."
     Playing through long lasting injuries can only make the problem worse and impact the athlete's career further. It is essential for athletes to take care of their bodies, for example recognizing when they're hurt and need to rest.
     "Recently, I injured my foot and need to get surgery to fix it. This means I have to miss out on my lacrosse season this year, but I plan on redshirting so that I can get a year of eligibility back and take a fifth year," Byers states.
     Although Byers is facing a challenge with her injury, she's thinking about her future and how she could come out of this with a more positive outcome. Doing so, she needs to go to physical therapy and focus on herself for the next few months. 
     Mr. Drew also states, "Having depth is important for many reasons, unfortunately, injuries are a part of sports, and it is important to develop all of our athletes to be ready to compete in game action." 
     Student athletes who experience injuries can also experience higher levels of stress, anxiety, fear or recovery, or even another injury. Not being able to immediately heal from an injury can frustrate an athlete because all they want to do is to play their sport again.  
     A place where many athletes visit for their injuries and go for their physical therapy, is Connecticut Orthopaedics. The place contains multiple specialties, allowing not only athletes, but everyone to gain access to a reliable and trustworthy source for getting care. 
     According to their website, "Connecticut Orthopaedics is a premier team of orthopaedic doctors, surgeons and health care professionals who provide compassionate and innovative care to keep you moving forward."
     Depending on the severity of an injury, surgery can be required to fix it. For different injuries, there's different recovery processes. Some are more severe and long processes, while others are simple and shorter.  
     Connecticut Orthopaedics states, "When it comes to orthopaedic surgery, our 9,000 square foot Surgical Center is centrally located in Branford. It's exclusively staffed and operated by our top orthopaedic surgeons who perform the latest, most innovative procedures in the area." 
     Even though the process of getting back into a sport after a traumatic injury can be difficult, it's not impossible. At Foran, we have many athletes who have gotten injured while practicing the sport they love, and although their recovery process was long, they were able to come back better than ever. 
     Senior athlete at Foran, Rylie Bryant, has faced a challenging injury herself, during her freshman year. Because Bryant is an athlete for the girl's lacrosse team and the cheerleading team, her injury had a major impact on her. 
     Bryant went through the injury of tearing her meniscus and ACL. Because of the length of her recovery process and the strike of Covid-19, she had to miss 2 years of her competitive sports. The typical recovery time for an injury like hers is from six to nine months.
     "I came back right at 6 months," says Bryant," It was frustrating to be so limited for so long but rewarding when I made different milestones during the process." 
Bryant has now successfully made it through a full season of lacrosse in 2021 and is planning to continue into another season in the spring. She is also near the end of her cheerleading season for this year and is as strong as ever on the mat. 
     Although Bryant and many other athletes face these kinds of obstacles in their sports career, most of them claim there's always a way to overcome them. No matter how challenging it can be, pushing through these kinds of difficulties will create a stronger person in the long run. 
     Some advice Bryant gives to athletes for when they're going through a traumatic injury is to listen to the doctors and any other professionals they are working with.
     "Don't push your limits too much. Recovery isn't always linear, so it's okay to take a break from pushing for progress if you need to, Says Bryant." 
     Many athletes throughout the world go through drawbacks in their careers because of injuries and the impacts are mostly inevitable.  Looking at the future in a more positive way seems to lead to more positive outcomes.
Leave a Comment
About the Contributors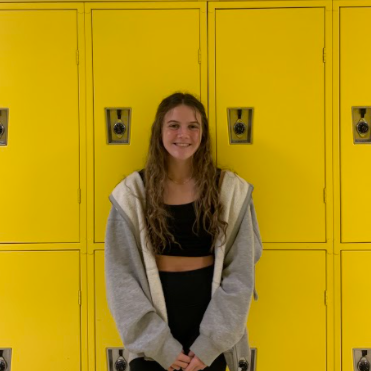 Luci Cappello, Staff Writer
     Hi, my name is Luci Cappello and I'm a junior at Foran High School. I'm a member of the cheerleading team in the fall and winter, and the lacrosse...
Lauren Stroffolino, Staff Writer
Hi, my name is Lauren Stroffolino. I am a Senior  at Joseph A. Foran High school. In the fall I play on the volleyball team. I also play fall and spring...