Ethan Edmondson on Wrestling in College
     College wrestlers compete across the country with NCAA D1 Wrestling Championships, D2 Wrestling Championships, and D3 Wrestling Championships taking place every March. Foran alumni Ethan Edmondson is a freshman on the wrestling team at Worcester Polytechnic Institute (WPI) in Worcester, MA, where he studies mechanical engineering.
     Edmondson states, "I've been wrestling since I was six or seven years old, so it's always been an important part of my life. My dad was the one who got me into it because he wrestled in high school and college." He fell in love with the sport at a young age and has stuck with it his whole life.
     In his time at Foran, Ethan was a star on the mat, collecting 128 wins in three seasons. Unfortunately, he missed his senior season due to Covid-19.
     "Ethan worked his butt off since he was eight years old, wrestling at [the Milford] Indians [Wrestling Club]," says Coach Noel Luth, "During high school, he was never upset about a loss but rather wanted to learn what he did wrong."
     Now starting his second semester, Edmondson says, "Being an athlete has forced me to manage my time very efficiently. At such a rigorous school as WPI, having extra time commitments like wrestling forces me to use any free time that I do have wisely, so it's actually pretty easy to balance athletics and school once I found my groove."
     After learning how to manage wrestling and school, he believes he can take these principles and connect them to his life when he graduates college. Edmondson's goals outside of wrestling include getting an internship next year and building his resume in order to secure a job before his graduation in 2025.
     In terms of Edmondson's wrestling goals at WPI, he states, "My goal is honestly just to focus on enjoying the sport and growing as a wrestler. Instead of putting pressure on myself with a materialistic goal of being a regional champ, national champ, etc, at the end of the day, I want to do what I love and have fun." 
     Mr. David Esposito, Foran wrestling coach, played a big role in teaching Edmondson to create goals and work for them. At the beginning of the high school season, Esposito asks that everyone create a reasonable goal for themselves and for the team and work for it. Edmondson has taken this and implemented it into his college wrestling career as well. 
     During his time at Foran, Edmondson pushed his senior captain Michael Giordano every day at practice. During the off-season Edmondson was eager to make himself better by wrestling at the South Side Wrestling Club.
     Giordano says, "Edmondson was always a hard worker on the mat and off, therefore I wanted him as my partner to push him and myself to our limit daily."
     Moving away from home was a big change for Edmondson. He says, "Living on campus is actually pretty fun. I like being close to everything that I need and being able to see people all the time. It does get a little annoying not being able to drive since I don't have a car on campus, but overall, I enjoy it so far."
     He plans to move off-campus next year and is excited to experience how to live in his own apartment. 
     Being a college wrestler has opened Edmondson's eyes to many connections, he says, "there are a lot of things that I love about being a college wrestler, but I would say that my favorite thing is the connections that I made with my teammates… Everyone is always super supportive and trying to do their best to help uplift each other."
     With this group, Edmondson says it's a lot easier to grow and learn as a person and more importantly as a wrestler. 
     Ethan's mom, Lara Edmondson, talked about her son's work ethic, saying, "During Covid he saw a lot of fellow wrestlers, not just Foran, kind of give up. During Covid and in the off-season, Ethan doesn't stop.  He keeps up with his nutrition/diet, exercise and routine. If he couldn't go to the gym, he'd work out in our basement." Edmondson maintained his determination senior year in a time when there was a lot of uncertainty around the sport of wrestling. 
     Mrs. Edmondson adds, "Simply put, and pardon the expression, he doesn't like to do anything half-assed."
     Edmondson had a great career during his time at Foran and it has certainly translated to his college game. His former coaches, teammates and parents have all shown their gratitude for Ethan and it shows not only his work ethic, but his character as well. He encompasses everything that it means to be a Foran Lion.
Leave a Comment
About the Contributors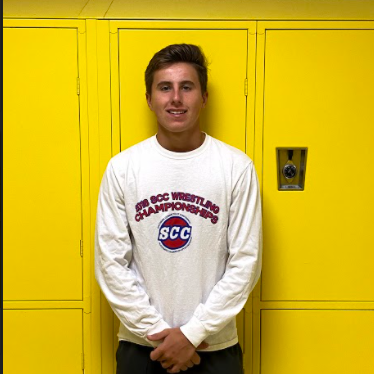 Anthony Giordano, Business Manager and Editor
     Hi, My name is Anthony Giordano and I'm a senior at Joseph A Foran High School. I am an officer in Natural Helpers, the business editor of the...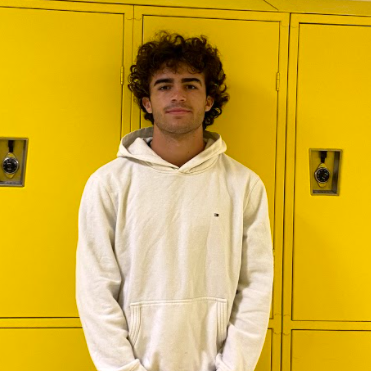 Luca Ubaldi, Social Media Editor
     Hello, my name is Luca Ubaldi and I'm a senior at Foran. I play football, hockey, and lacrosse. I am also a part of the Natural Helpers club...