A Different Type of Nike
A Look Back at Milford's Nike Site from the Cold War
     Milford was once home to a missile site. Back in 1957, the Milford Nike was put into operation to protect the area from attacks during the Cold War, a period of geopolitical tension between the United States and the Soviet Union and their respective allies. 
     Nike Sites were used to hold missiles in case of an attack from the Soviets. According to the Military Standard, there were 264 Nike bases across the country. They were "the first nationwide U.S. air defense system designed to protect against a Soviet nuclear attack," according to Fairfaxcounty.gov. The website explains that, in the 1950s, they were highly visible and powerful symbols of U.S. military power as well as the Soviet threat.
     Most of the Milford Nike site was located on Eels Hill, which runs off of New Haven Avenue. It is not far from Foran High School.
     "When I arrived at Eells Hill in June 1955, the site was still under assembly," wrote Hugh Walker, a sergeant stationed there beginning in 1955, on the coldwar-ct.com website, "The buildings were all there, but equipment was just arriving for installation. The Army screwed up and sent the first crews in before they should have."
     When Walker arrived, there would have been radar equipment, computers, generators, a mess hall, medic office, signal and supply rooms, PX and barbershop, barracks, plus an enlisted men's club that provided booze, sandwiches, cards, and more.
     There was a launcher control center on Rock Lane and a support facility on Seemans Lane.
     In a 2013 newspaper article, Milford resident Eric Muth discussed the support facility and its role in the Nike site operation. He says, "If we ran out of electronics or other parts for our system or needed technical assistance, it was there for us." 
     The Ells Hill site is where military personnel would use the equipment to detect incoming targets and direct the missiles if needed. The missiles were kept underground at Rock Lane. According to coldwar-ct.com the launch site on Rock Lane is now the Richard Conklin Field, a Little League/JML baseball field.
     The Milford Nike site had 12 34-foot-long missiles, called the Nike Ajax, which were used to take down Russian bombers in case of an attack. The Nike Ajax was the world's first operational guided surface-to-air missile and was first in service in 1954. The missile was designed to attack conventional bomber aircrafts at altitudes 50,000 or above and at high subtonic speeds. 
     According to Coldwar-ct.com (Nike BR-17 Milford) "The original Nike missile, the Ajax, used a high explosive fragmentation warhead that could successfully destroy or at least damage a single incoming Russian bomber,"
     The site was first manned by the U.S Army but it soon turned over to the National Guard in 1961. There were 48 full time technicians and 53 part time National Guardsmen. In case of an emergency, they would all be called and the site would be at full strength. 
     According to the Milford Mirror, Muth said, "Most positions required security clearances, some all the way up to top secret." 
     In 1962, a year after the National Guard took over the base the site came its closest to having to launch a missile: it was during the Cuban missile crisis.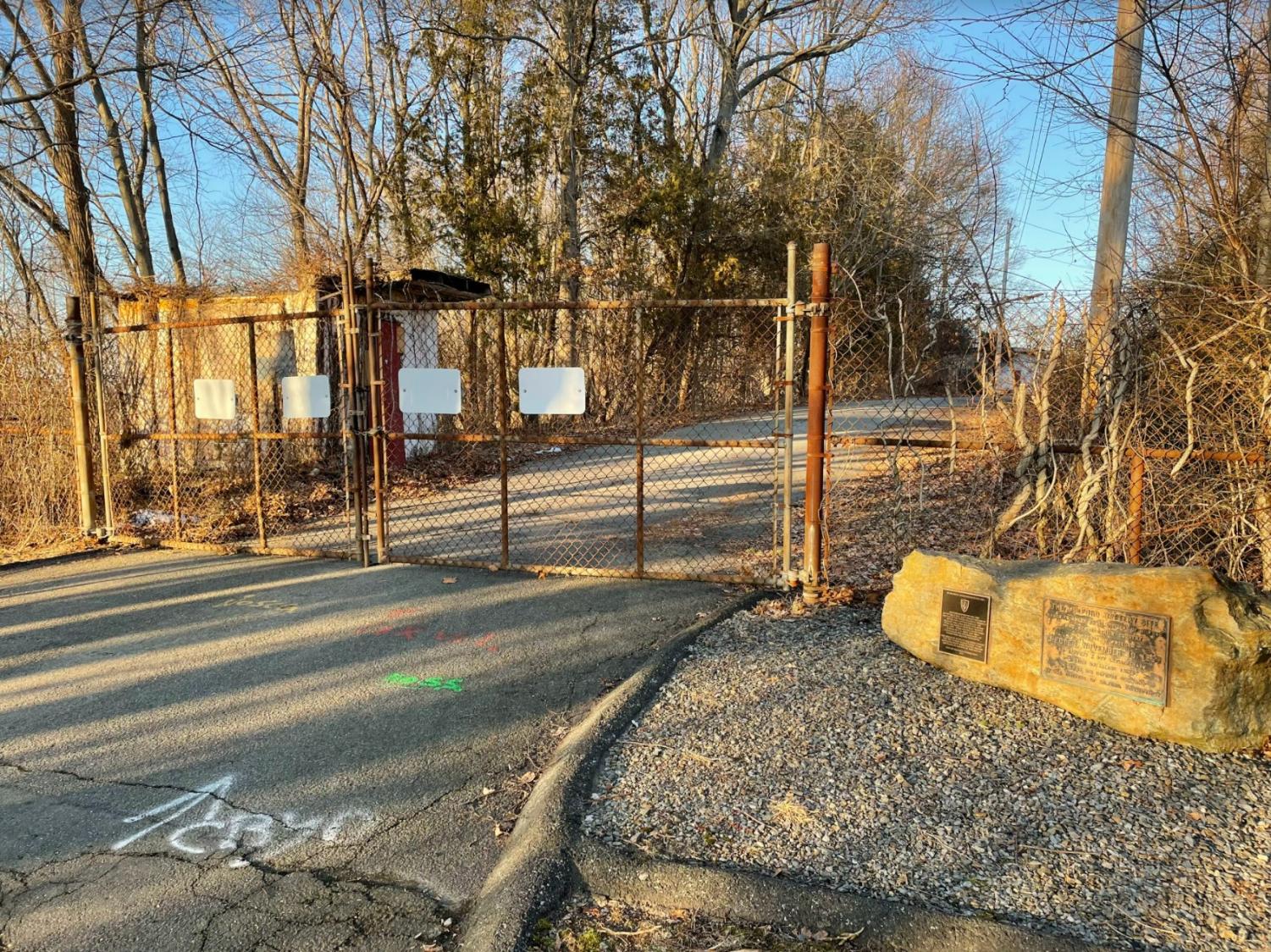 "On Oct. 15, 1962, the Cuban missile crisis gripped the nation and the site was placed on full alert and battle stations, which was a first," Muth told the Milford Mirror, "All stations were manned 24 hours a day during the two-week crisis, which ended on Oct. 28."
     For those two weeks, the front line of Air Defense troops worked four hours on and four hours off.
     "None of us could believe that this was actually happening," Muth said, "We were hooked up and ready to fire, all but for that red covered button. We were never in a higher DEFCON and we now know how very real that crisis was and how close we came to actually having to push that red button."
     Milford resident William Finch was a section chief at the missile launch site on Rock Lane. He says that, during the Cuban missile crisis, they had them "up and ready to go."
     When the crisis ended, the facility returned to business as usual. In 1963 the Nike site closed and nowadays the site belongs to the City of Milford. City officials have been working to observe this part of Milford's history; at the entrance there is a 50th memorial plaque and the original 1957 plaque embedded into a boulder.
Leave a Comment
About the Contributors
Jake Israelite, Staff Writer
Hi, my name is Jake Israelite and I'm a junior at Foran High School. This is my 3rd  year writing for the Mane Street Mirror. I play soccer for Foran....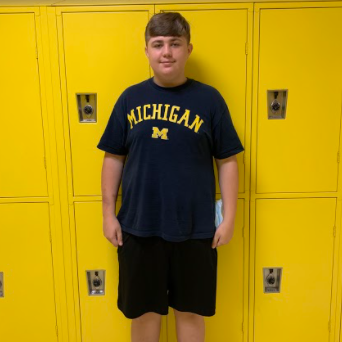 Jack Beaupre, Staff Writer
     Hi, my name is Jack Beaupre and I am a sophomore at Foran. My favorite class is history. I play football at Foran. I like to hang out with my friends...