Juggling Sports and Jobs During School
     Stress is one of the major things that a student deals with throughout their school career. In Connecticut the legal age that students are allowed to work is 16 and many students choose to get a job as soon as possible to feel more independent.
     Many students still want to enjoy their favorite sports during the year but are determined to make money independently. 
     Senior Mia Williams who plays lacrosse and works at Bonfire Grille states, "It can be stressful at times but keeping my priorities in check and utilizing time management allows me to do both. I like to keep a schedule each week with my practices/workouts and work shifts." 
     Williams suggests that students get on a schedule while still putting their mental health first.
     Many student-athletes resort to just having a job in the summer to avoid conflicts with their schedule. 
     Senior Emma Ann Fiorillo who swims year-round, does outdoor track, works as a swim instructor and a lifeguard in the summer.
     Fiorillo states, "Some advice I would give is that it is usually easier to work a summer job because you have more time each day. However, if you want to work during the school year, I recommend finding a job with more flexible and shorter hours." 
     Coaches and teachers are these students' mentors and greatest help throughout this experience. Succeeding is a goal but making sure that mental health is prioritized is a major factor.
      Soccer coach and astronomy teacher Mrs. Laura Donovan states, "I have been so impressed watching our athletes take on so many things at once. What a challenge to keep up with schoolwork, and take on a job, while committing to playing a sport almost every day and making time for family and friends. Most often I see sports as being something for our athletes to be a part of something that connects them with friends while providing an outlet for any stress that may be built up."
     Donovan as a coach and a teacher tries to be flexible with students schedules and support them in the best way possible.
     Students like junior Joseph Gaetano, who play all year-round sports tend to have busier schedules. Gaetano states, "Sometimes it's hard to balance work and school if I have to study for an exam, or have a lot of homework, but the hours are very flexible and fit into my schedule well.  This means that I have time to do my homework after work and practice."
     Students who have busier schedules tend to be more stressed than others. But many have outlets to relieve stress and emotions such as music, working out, or hanging around friends. 
     Giving your mind and body a break when it most needs it is a good idea. Student athletes should be aware of their limits and how much they can take.
     Donovan's advice to students is, "You don't have to do it all. Sometimes I feel like there is a pressure on people to feel like they have to take on as much as they possibly can, but unfortunately that's when people can get stressed or burnt out. My advice would be to take a look at the things you're taking on to see if there are any things you can step back from. You may find there are some things you can take a break from to lighten your load."
     Students who put themselves on a schedule and who tend to be more organized succeed. Statistics show that 87 percent of students say that better time management and organization skills help them get better grades.
     Putting together a schedule to become more organized can always be a good idea, help from a friend or guidance counselor could help.
     According to the National Alliance on Mental Illness, people who are most vulnerable to stress don't get enough sleep, don't have a network of support, and do not eat correctly. 
     They also state, "Ways to reduce stress: Accept your needs…Manage your time…Set time for yourself…Talk to someone… Get enough sleep." Putting yourself first should help manage your stress.
     Some apps to try to manage your stress and time are the Calm app which has guided meditation, reads you stories and helps you sleep. Another app is Google Calendar, which will send you notifications when you have an event to attend and is easy to access on your phone and on your computer.
Leave a Comment
Donate to the mane street mirror
Your donation will support the student journalists of Foran High School. Your contribution will allow us to purchase equipment and cover our annual website hosting costs.
About the Contributor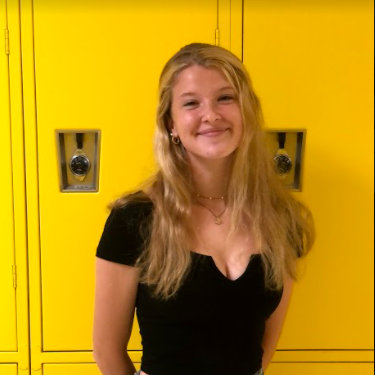 Jenna Supple, Staff Writer
     Hi! My name is Jenna Supple, I am a senior this year. I am choir Vice President and a part of the drama club at Foran. In my free time I love to...