Behind the Headlines
The Making of the Mane Street Mirror
     It's the beginning of March. The Mane Street Mirror welcomes students as they make their way into school. By second period, copies are seen throughout yellow hall, in the hands of every student, and being worn as hats.
     "Paper Day," as it's known, has been a Foran tradition for years, although students have not always received a printed newspaper. Originally, the paper was not on newsprint and not published on a consistent basis. Since Mrs. Lisa Farrell assumed the advisory position in September of 2013, the program has grown greatly and produces daily social media and web content for the Foran community. 
     Farrell says, "I first started out with one class, in blue hall, and with no budget. I only had 18 students."
     She now works with 71 students. Instead of a club, Journalism is taken as a class. Students have entered and won national competitions, visited Washington D.C. on field trips, and have spoken to several prominent voices in the field. 
     In fact, the Mane Street Mirror has been recognized by the Journalism Education Association (JEA) as a Partner Project School from 2021-2023.
     "[We] work with two other programs from two other states to improve the development of our paper… working with these people has moved our program forward," Farrell continues.
     Through the JEA, Foran Journalism has been introduced to programs including Slack, a messaging app and website that allows for effective communication among everyone in the program. Students and Farrell use it to emphasize deadlines and share news about the publication. 
     Media publications follow a news cycle that can range from one day to one month. For the Mane Street Mirror, the monthly cycle begins with students finding an article idea (or "beat") and listing it on the "Beat Sheet." Then, they complete pitch forms detailing the angle of their story, who they plan to interview, and why it is important. 
     Rough drafts are the first time a story gets brought to life and when editors begin their work. Sophomore Olivia Salai is in her second year in journalism, and is currently a content and layout editor. 
     Salai says, "I'll go through [the articles], fact-check, then once all of the rough drafts are in for the month, I and a few other editors will start laying out the paper on Indesign."
     Indesign is the program used to format the paper, and take articles from Google Docs to the printed version students and faculty alike know and love. However, before becoming the final paper, each article goes through several editors to ensure they are as newsworthy as possible. 
     Content Editor Maria Garbin adds, "We lay out the paper, and we build the paper, making sure everything is in line with the style sheet… It's [about] making the person's article look better and getting it to its full potential."
     The style sheet is the go-to-guide for formatting and grammar when it comes to writing articles. Similar to the AP Stylebook, the current version, which gets inherited from each editor-in-chief to the next, is the longest it's been. Covering everything from fonts to writing the date, some editors joke that they have it memorized at this point in the year. 
     Many journalistic organizations have their own style sheets, including The New York Times, The Washington Post, and others. Although the Mane Street Mirror is a smaller publication, it has its own unique way of writing. 
     In fact, Foran is lucky enough to have a professional journalist in the building. Ms. Jill Dion, with 30 years experience as an editor, works in the literacy center and provides a wonderful resource for students working on classwork, college essays, or improving their writing skills. 
     Dion says, "The most important thing is to always get your facts correct…You have to trust your instincts as a reporter, and if your instinct is telling you that the answer someone gave you doesn't sound right, then you need to check again and again until you're certain you have the right facts."
     Fact-checking and attention to detail both contribute to the ideas of news literacy and communication ethics. Both main takeaways from the class, they involve learning to 'think before you post' and deciphering which news is "good" news, both important in today's digital world.
     In fact, Farrell says she loves journalism because, "It's never the same year to year. The news and how people receive and share their news (and the story ideas they come up with) will change." As a teacher, seeing students' creativity and dedication to telling their own stories is inspiring.
     As course selection nears, students may consider taking Journalism 1. The class is an elective course, and if students take Journalism 2 or 3 their senior year, it counts as their English credit. 
     Senior and Co-Editor-in-Chief Haley Flynn has been taking the class since her sophomore year and comments on the bright future of the publication. 
     Flynn says, "The most important goal to me is helping others become passionate about reading and writing as well as understanding the importance of having a free press like we do at Foran."
Leave a Comment
About the Contributors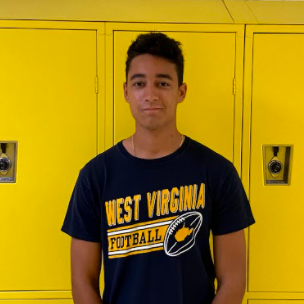 Sean Ayoub, Online Editor
     Hi! My name is Sean Ayoub and I am a senior at Foran. I am excited to be the Online Editor this year. Along with being in drama club, I play trumpet...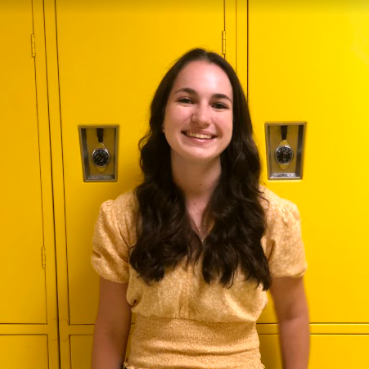 Bella Mema, Editor-in-Chief
     Hi! My name is Bella Mema and I'm a senior at Foran. I'm the Co-Editor-in-Chief for the Mane Street Mirror. Outside of journalism, I'm the...