KellyToy Squishes the Competition with Popular Plush Line
     Stuffed animals and pillows have always been a staple for children and even adults when it comes to comfort. Now they have become collectable. Squishmallows, a plush line by Kelly Toy, has recently exploded in popularity across the country because of their adorable style and huggable softness. 
     Squishmallows are roundish pillow style plushies that come in many different sizes ranging from huge to tiny and hundreds of styles and characters including animals, foods and planets. Prices vary depending on stores and sizes and can be anywhere from $5 to over $100.
     TikTok Popularity
     Like most trends nowadays, Squishmallows got their big break on the popular video app TikTok. Some users started sharing them finding Squishmallows as a cute room decor idea and from there it grew exponentially. Squish collectors (for short) created accounts as a way to show off their collections and connect with other people sharing the same hobby. Even some of the biggest creators on the platform got into them including the most followed user Charli D'Amelio. Now there are entire accounts dedicated to the plushies and some providing news and tips on upcoming releases and where and when to get them. 
     Recognition
     The excitement around Squish didn't go unnoticed in the toy world. Soon enough, Squishmallows were being nominated for awards and became a star in the toys and collectibles world. 
     Some awards include making the "Toy Of The Year" finals, "National Parenting Product Awards" winner, and "Learning Express Best Toy" just to name a few. 
     They were also included in many holiday gift guides such as Amazon, Target, Toy Insider, and Five Below as well as several articles being published by major news companies like The New York Times, Insider, E!, and Variety. 
     Are They Worth Anything?
      Not only are they cute and cuddly, Squishmallows can go for a pretty penny. Due to the high demand of certain characters some of them have risen in value to be quite expensive and hard to find.
     According to Rarest.org the most expensive Squish is "Jack the Black Cat" selling for $2,000 followed by "Santino" who goes for $1,100.
     Some other notable ones include "Blossom" and "Mariah" for $800, "Avery" and "Philippe" for around $540, and "Lucille" and "Chanel" for about $500.
     Collector Profiles
     At the heart of Squishmallows are the collectors, the people that made them popular, the people who keep the company going. So who are they and why do they do it?
     Avid collector Delia Dimaio has over 35 Squishmallows and has been collecting since April of 2021. A senior in high school, Dimaio funds her collection through two jobs and gifts from friends and family.
     Collectors have all sorts of reasons that they collect them, Dimaio says "I love how fun they are! It allows me to still keep a piece of my childhood while also invest into something I love doing!"
     For a lot of collectors it's the hunt that they enjoy, looking for them in different stores, waiting in line to get that one they always wanted.
     Dimaio says "I love that constant search, you never know what you're going to get. I think of it as the term, serendipity, you never know what you may find but when you do it's an overwhelming feeling of joy."
     Squishmallows can be sentimental and special to collectors and can hold a lot of significance to them. They can be attached to memories, special moments in a person's life, or given to them by people they love.
     Dimaio says "Each one of them has a memory, if it's one my boyfriend got for me, or ones i've been looking forever for."
     Dimaio doesn't plan on stopping anytime soon and if she does she will keep them for her future children.
     Another young collector, Karlee Dufresne, has 90 of the plushies and has been collecting since Halloween of 2021. Working in a store that sells them, Dufresne has been able to gather a rather large collection in such a short amount of time and is always on top of new releases. They mean a lot to her and have gotten her through some rough times
     Dufresne says "When I was younger, I went through things no kid should ever have to go through and as a result I lost my childhood. I also struggle with many mental health issues such as anxiety, depression, ptsd, and other issues. Having all of them (Squishmallows) makes me feel like I can be a little kid again. After coming home from a long day of work, taking them and cuddling with them makes me feel so safe and secure."
     These collectors are what makes Squishmallows so special and are the reason the company has seen such success in recent times.
     How To Get Them
     Squishmallows can be found in many different stores across the country with the main ones being Five Below, Target, The Paper Store, and Walgreens.
     There are also many different onlines stores such as Owl And Goose Gifts, The Squishmallow Website, Mercari, and Ebay.
     Prices can vary greatly on them with the average one costing around $8-20 but some of the bigger ones can reach up to $100 and above.
View Comments (1)
About the Contributor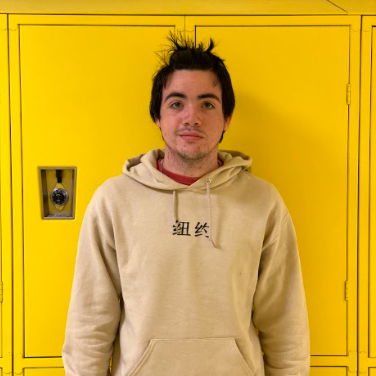 Sam Cogan, Staff Writer
     Hi, my name is Sam Cogan and I'm a senior staff writer. I play varsity soccer for Foran. In my free time I enjoy watching movies and collecting...