A Peek Behind the Curtains of Foran's Drama Club
     Imagine sitting in the auditorium of Foran High School on April 8. The red curtains open and as the auditorium lights shut off, the bright spotlights illuminate the stage. The bustling audience gradually decrescendos and focuses their attention on the stage. 
     Despite the dazzling production on surface level, it isn't often that people think about the inner works of Foran's Drama Club. There are certain behind-the-scenes aspects that prove to be strenuous for the members. 
     Stage and music director of the Foran Drama Club, Mr. Jason Stammen, notes, "They [the audience] may think about singing and acting, but not sets, props, costumes, lighting, and sound…"
     These elements are crucial to operating a successful play. For example, prop makers are responsible for enhancing the details and making the play come to life. 
     In fact, according to a 2016 Mane Street Mirror article by Reilee Barron, at a previous Foran production, the 25 cast members required 88 costumes, and 18 hours were spent on painting a single set. 
     Junior Kylie Nigretti, who plays Donna Sheridan in Mamma Mia this year, says, "I think that stage crew and tech and sound don't get nearly as much credit as they should. Even though they're not on stage, they're just as important!"
     During the live performance, crew members must construct, disassemble, and transport props and scenery sets on and off stage. 
     Senior Brygid Sawitsky, who is the head stage manager, adds that "[The] crew has to wear all black, which means even the white laces or stitching on your sneakers has to be covered up with black electrical tape so it doesn't stand out when we're moving props during the show."
     For a functioning play, the tech crew is essential. Specifically, the sound and light team create a captivating experience for the audience.  
     Assistant Director, Ms. Jessica Turner, says, "I had to learn how to program the light board which is very tedious and challenging and learn how to run the sound board as the drama club developed over the years." 
     The sound and lighting works together with scenery, props, and costuming to develop an ambiance that makes the audience feel like they are fully immersed in the show, producing a more realistic atmosphere. 
     Another major obstacle that the club experiences is budget limitations. Financial restrictions can hinder costuming, repairs, and props. 
     The visual arts consultant of the Foran Drama Club, Mrs. Emily Plude, mentions, "The challenges would be having to deal with budget constraints, availability of students with scheduling conflicts and of course the weather." 
     Accommodating the schedule between cast and crew members may be challenging as well, since many students participate in other extracurricular activities and have after school jobs. During the winter season, the unpredictable weather only adds to the complications. 
     Despite this, the cast members also have a significant role in the production. Their work extends to preparing for auditions, rehearsals, memorizing lines, songs, and choreography, which are more demanding than they may seem. 
     Nigretti explains the audition process and says, "It was nerve wracking because it was one of my first real auditions since the pandemic started. But I was confident, and felt really good overall about it."
     For the audition, Nigretti worked with her vocal coach and picked a song that she was comfortable performing. 
     The casting process is not only stressful for the cast, but also for the directors. With so many auditionees, it is difficult to cast one person for a role over another. 
     Stammen adds, "The biggest challenge so far has been casting the show. We had super talented singing actors audition, and difficult decisions had to be made."
     Although the initial task of selecting the cast is complex, it later pays off when the members unite to cultivate a comfortable and inclusive community. 
     Plude expresses that "Seeing the students with all different backgrounds and abilities coming together to achieve one goal and work[ing] together as a cohesive unit of visual and performing artists," is her favorite part of drama club.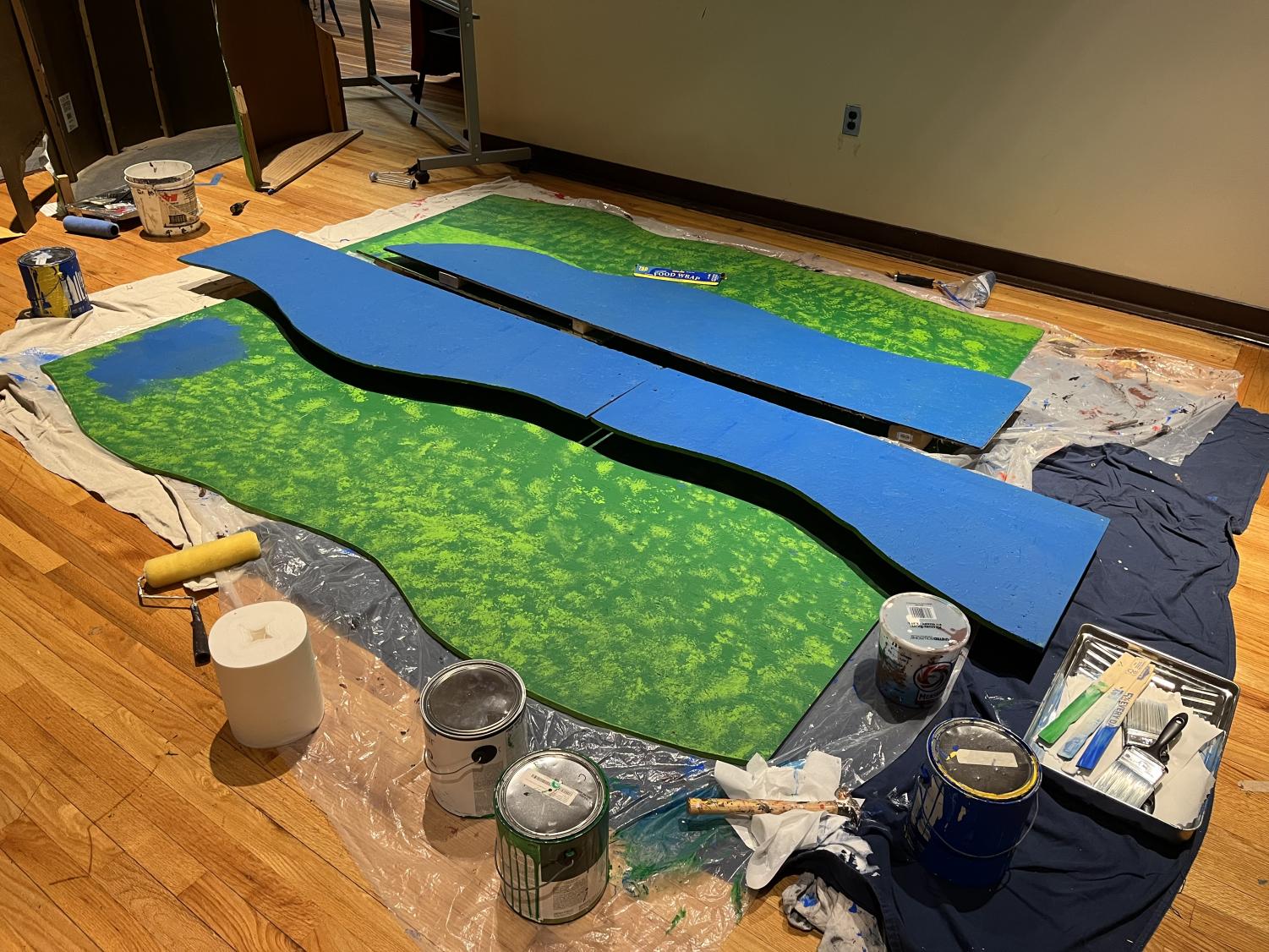 Some students may struggle with finding a sense of belonging in a typical school setting. Drama club provides them with an opportunity to find a group of people with similar interests as them.
     Nigretti further mentions,  "… it's a really great way for people to connect with students from other grades and it's a place to just make great friends, really."
     With the collective effort from the cast members, stage crew, ensemble, and directors, the Foran Drama Club has performed one outstanding show after another.
     After watching the Spelling Bee production in 2020, principal of Foran, Mr. Max Berkowitz, expresses, "It was hilarious. Acting was great…made me laugh out loud."
     On that note, the 2022 Mamma Mia production will be showing at Foran's auditorium on April 8 and 9.
Leave a Comment
About the Contributors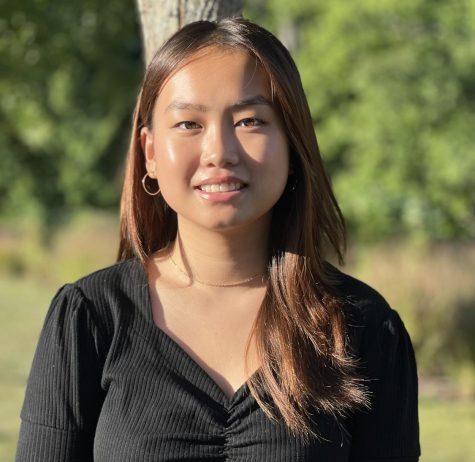 Cynthia Pan, Content Editor
Hi, my name is Cynthia and I'm a senior at Foran High School.  This year, I'm a layout and content editor for Mane Street Mirror.  Currently, I'm involved...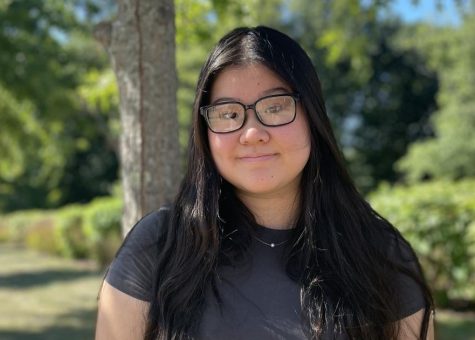 Fiani Lin, Content Editor
Hi, my name is Fiani Lin and I am a senior at Foran High School. This is my second year of Journalism and I am a layout and content editor for Mane Street...