Dream Catching
Kendall LaMorte is Committed to CCSU
     Softball has been a part of her life for as long as she can remember. Senior Kendall LaMorte is eager to continue her softball career for another four years at Central Connecticut State University. 
     Kendall says that she is excited to play in a new environment and meet new people. Playing a sport in college allows for a small community inside of a larger one. Athletes are able to have a close bond with their teammates who are also their classmates and even roommates. 
     Unlike many committed athletes, LaMorte was already committed before her junior year softball season started. Kendall announced her commitment on February 5, 2021. 
     The recruiting process is not easy; it takes a lot of time and communication. LaMorte says, "Getting into that process is sort of scary. For me I was very nervous. Sending those emails to the coaches and having them watch you play is scary."
     The most important step of this process is to stay in touch. It may seem like sending too many emails is annoying, but that is the only way the coach will notice the player. 
     LaMorte adds, "It is so worth it at the end of the day. Because sometimes you need to have that feeling of stress, it always works out for you."
     LaMorte is a catcher for both Foran and her travel team SoftballU. She is a big asset for both teams on both offense and defense. In her 2021 high school season, LaMorte had a batting average of 0.605 with 42 hits, 26 RBI's, and 4 home runs.
     Foran softball coach Julie Johnson has been coaching LaMorte for the past 3 years. Johnson says, "It is a comfort for us to have such an experienced catcher behind the plate."
     LaMorte is always willing to get any extra practice in, whether it is hitting in the cage or working on her release to second base. 
     Johnson says, "Kendall works on her craft all year round to improve. She pushes herself and is self-motivated. It is that kind of work ethic that will make her successful in college."
     With the 2020 season being canceled, it was hard for coaches to see what Kendall could do in a game. Social media and videos were very helpful this time. LaMorte was able to record herself taking batting practice or fielding ground balls, and posting it to her accounts for coaches to watch from wherever they are. 
     LaMorte says, "Since I was 12 years old, I always had a goal to play in college. It's something I always wanted to do. I wrote that specific goal on a piece of paper and I worked hard everyday to achieve it."
     Committing to college for a sport does not mean being able to cruise along in academics. LaMorte has been continuing to work hard in her classes to keep her grades up in order to satisfy not only herself, but Central as well. 
     During high school, it is easier to balance the ratio of athletics and academics because athletes are not stuck on a strict schedule of practice and lifting everyday. Once college comes, it becomes more difficult. 
     Math teacher at Foran and softball coach Ms. Gina Georgetti coached LaMorte for Kendall's entire high school career. Georgetti played softball at the Eastern Connecticut State University and had to go through the same recruiting process as LaMorte. 
     Georgetti says, "The most important thing is finding the school and softball program that fits you."
     Georgetti goes on to explain how she, like LaMorte, had to take a lot of time to "go to schools, meetings with college coaches and athletic directors, and many college practices and clinics." 
     LaMorte is beyond prepared to attend college both academically and, especially, athletically. She hopes to meet new friends and improve her game while playing the sport she loves.
     Georgetti says, "Kendall is a very motivated athlete just like the Central Softball Program. I am so excited for her!"
Leave a Comment
About the Contributor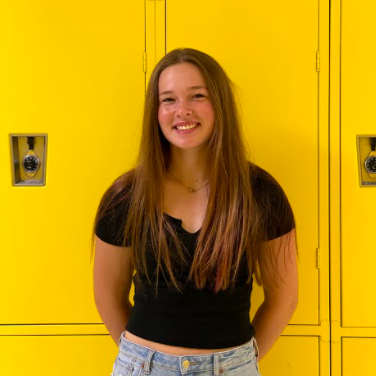 Morgan Viesselman, Sports Editor
     Hi, my name is Morgan Viesselman and I am a senior at Foran. I am the senior sports editor for the Mane Street Mirror and I have been a staff writer...