Long-term Shelter Resident
Don't Keep Him Waiting Fur-ever
     Milford Animal Control works to rescue stray, abandoned, and owner surrender cases of dogs and cats. Most times these animals are only at the shelter for an estimated two to six weeks before adoption. 
     Booker, an estimated three-year-old pit mix is one of the many that are often overlooked at shelters. Booker has been a resident at Milford Animal Shelter since December 12, 2021 and has actively been searching for his forever home. 
      Booker was found on the front porch of a Milford resident and brought to the animal shelter both emaciated and missing hair. Officer Fiore of Milford Animal Control nursed Booker back to health through many vet appointments, proper feeding, and care. Booker is now a happy and healthy dog, described as energetic and loving of all people. 
     According to Officer Ruby of Milford Animal Control, Booker would be most comfortable in an only-dog home, however if anyone currently with a larger dog would like to adopt Booker, a meet and greet could be arranged. 
      If interested in adopting Booker please contact Milford Animal Control at (203) 783-3279. The shelter also offers volunteering opportunities for those 12 and above as long as a guardian over 18 is present. Consider being an active participant in finding Booker, a long-waiting love bug, his forever home.
Leave a Comment
About the Contributor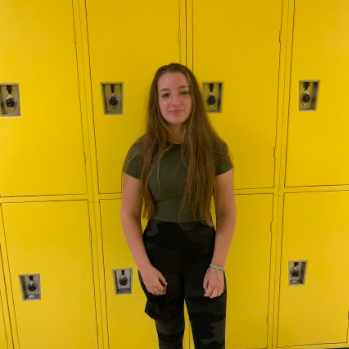 Kylee Payne, Staff Writer
     Hi! My name is Kylee Payne and I am a junior at Joseph A. Foran High School. I play lacrosse for Foran as well as two lacrosse teams outside of...