Privacy: A Precedent of the Past
Supreme Court Leak Threatens Existing Legislation
          A leaked Supreme Court draft decision continues to divide the country over the fate of Roe v. Wade and the legality of abortions in the United States. The draft was written by Justice Samuel Alito and disclosed that five justices would be voting to overturn Roe v. Wade. Conservative Justices Samuel Alito, Clarence Thomas, Neil Gorsuch, Brett Kavanaugh, and Amy Coney Barrett were all revealed to be voting to overturn the landmark decision. 
          Although Roe v. Wade was originally a case regarding a Texas abortion law, it set a powerful precedent that secured all citizens the right to privacy under the Fourteenth Amendment's Due Process Clause. This right to privacy has been applied to and used as precedent for cases regarding a woman's right to dictate the outcome of their pregnancy, the accessibility of contraceptives, and even legislation for same sex marriage. With the overturning of Roe v. Wade, these rights could also be in jeopardy. 
          This leaked document did not represent the Court's final opinion on this matter; the final decision is expected to be released in late June. Should the draft represent an accurate opinion of the Court, and Roe v. Wade is overturned, abortion will not automatically become illegal, but the decision will be turned over to the states. 
          The country is very divided on this issue, with about 20 states expected to ban or seriously restrict abortions if Roe is overturned, 13 of those states having "trigger laws" in place that will ban abortion the moment the case is overturned, and 19 states expected to protect abortion under law. These views do not accurately represent the opinions of America as 59% of Americans believe that abortion should be legal in most cases, shown in the April 2021 survey conducted by Pew Research Center. 
          Foran Social Studies teacher Mr. Frank Tupka explains that the overturning of this precedent is, "…going to create a situation where you are going to have huge inconsistancies from state to state, much more exacerbated than they currently are, with the federal protection of a minimum acceptability of abortion rights under Roe v. Wade."
          Not only has this draft opinion polarized the states, but it has also produced varying opinions among politicians.
          Vice President Kamila Harris stated, "If the court overturns Roe v. Wade, it will be a direct assault on the fundamental rights of self-determination to which all Americans are entitled to." 
          Contrary to the statements made by Harris, former Vice President Mike Pence told Fox News, "I have long believed that Roe v. Wade was not only morally wrong, but deeply legally flawed." The current extremely divided state of the nation's political parties has led to these contrasting opinions. 
          The controversy created by this leak isn't the only consequence of this breach of security; an investigation is currently underway to find the source of this leak. Court Marshal Gail Curley is currently leading this investigation, with almost 70 possible suspects who may have had access to the draft, ranging from administrative staff to law clerks.
          This leak is historically significant, threatening an almost 50 year old precedent that affects the entire nation. The true significance of this security breach will be shown in the following months as the community continues to voice their concerns and the court comes to a final decision. 
Leave a Comment
Donate to the mane street mirror
Your donation will support the student journalists of Foran High School. Your contribution will allow us to purchase equipment and cover our annual website hosting costs.
About the Contributor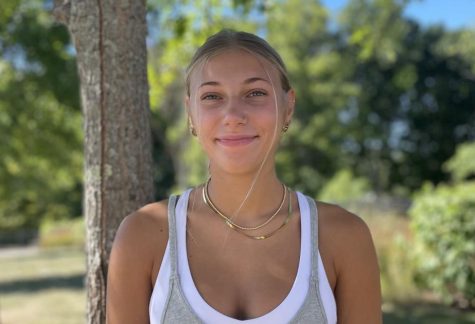 Ginger Schmidt, Content Editor
Hi, my name is Ginger Schmidt and I am a senior. This is my second year writing for the Mane Street Mirror. I am the captain of my school's gymnastics...