Hopped on the Field to Play LAX
A Look into the 2022 Lacrosse Season
           The lacrosse season is coming to a close, so it is time to reflect on it. Both the girls and boys teams have done exceptionally well thus far, and are expected to continue that trend in states. Lacrosse is a sport loved by many here at Foran, and both the coaches' and athletes' dedication reflects this passion.
           The coaches all share the same love for lacrosse, and work hard to motivate and better their athletes. Brian Adkins, former lacrosse player at Marist University, current teacher and coach, has led the boys lacrosse team. Having played lacrosse for many years, Adkins is able to empathize with his players and understand them better. 
           Adkins relays, "As a past player, I know what the players are going through practicing everyday. If we just had a game and have another one coming up soon, I will make practice easier and go over our opponent."
           It is clear that the boys lacrosse team feels the empathy from their coach, and are motivated by his direction and encouragement. 
           Adkins enjoys his role as coach, and admires, "The energy that the players bring to practice, and how they really compete when [they] do certain things."
           Thomas Drew, teacher at Foran, coaches the girls lacrosse team in the spring in addition to football during the fall season.
           Drew shares, "I enjoy coaching lacrosse or any sport because of the relationships that are built during the season. Also, every season has its highs and lows (like life) and learning how to navigate a long season teaches student athletes many life lessons."
           For the athletes, it's obvious that their goal is to be successful, but also that they maintain a positive and encouraging team. 
         Junior Liam Young comments, "I most enjoy the environment and the people around me in lacrosse. Everyone is looking to get better and push each other so everything is always competitive as well as fun."
           This feeling is common amongst all of the players on the team.
           Senior captain Joseph Honcz adds, "The work ethic and attitude that everyone brings to practices and games helps make us better as a team."
           The boys lacrosse team's optimistic and competitive environment is evident through their performance on  the field. In fact, their talent and teamwork has led them to states, and they are currently first in their division.
           The girls lacrosse team has also done exceptionally this season, and like the boys, their team has created a tight bond that aids them on the field.
                     Senior Mia Williams, committed to Wagner College to play division 1 lacrosse says, "This season is much different than previous years because it feels like everything is clicking. The team is performing better than ever and we are working hard every day."
           They say teamwork makes the dream work, and girls lacrosse embodies this phrase with their undeniable ability to work as a team.
           Junior Zoe Fallon says, "Something I enjoy about lacrosse is being with my teammates and winning games together." 
           For athletes, it is very rewarding when all their hard work pays off during the games. Now that both teams are off to states, they are more motivated than ever to perform their best. As of May 11, boys hold a record of 10-2 and girls are 12-1. The coaches and players for both boys and girls lacrosse are working hard to continue winning, and their drive and determination will serve them well.
Leave a Comment
About the Contributors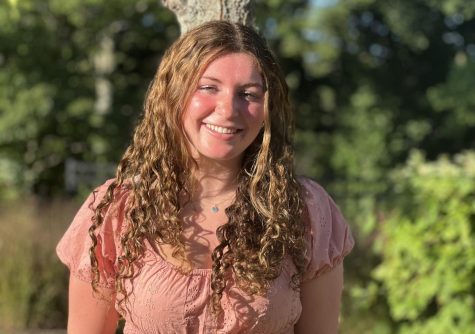 Colleen Ardolino, Staff Writer
Hi! My name is Colleen Ardolino, and I am a senior at foran. This is my second year writing articles for Mane Street Mirror. I'm captain of the girls soccer...