Mr. Grillo Wins Paraprofessional of the Year
          Mr. Paul Grillo is an important part of the Foran community. He clearly loves his job and makes school fun and enjoyable for students. Because of this, it might not come as a surprise that he won the 2022 para of the year.
          Principal Max Berkowitz shares his insight on why he thinks Grillo deserved the Para of the Year award. 
          "Mr. Grillo is a dedicated staff member who consistently supports and encourages students to be the best they can be. He builds strong, trusting relationships and is a genuine person who cares deeply about the entire Foran community." 
          Berkowitz went on to say, "He won Para of the Year because of his overall commitment, dedication, and teamwork.  We are lucky to have him at Foran!"
          Grillo is an integral part of the school community because he is committed to helping students succeed. Additionally, he is supportive and collaborative with the faculty, and always strives to do what is in the best interest of Foran students.
          On top of this, his work also expands past the classroom.  Grillo often scorekeeps for basketball and announces the games for both boys and girls lacrosse.
          Students have also talked about the major impact Grillo has had on their academic success. One student in particular, Cameron Luth, has raved about Grillo and how he was able to help him in the classroom this year.
          He states, "Mr. G has been a huge help in math class for me and is always there to answer questions."
          The students are also showing how Grillo has been benefiting our school community.
          Luth added, "I 100% believe that Mr. G should win the Para of the Year award because he is a huge help and is easy to talk to."
          This is no small achievement because there are 10 very hard working paras at Foran which makes this award even more special for Grillo. 
          He said, "I am honored to be awarded para of the year. Here at Joseph A. Foran there are many dedicated paras, so it is not easy to be chosen for the award."
          There will be a ceremony held on May 23 at 5:30 PM at the Parsons Complex, where parents, teachers and parents from all over Milford will be given awards.
Leave a Comment
About the Contributors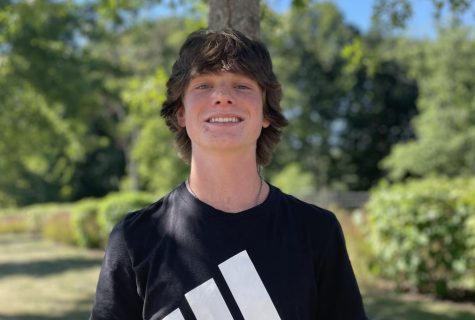 Cian Carroll, Staff Writer
Hi my name is Cian Carroll. I am a junior here at Foran highschool and participate in sports. I enjoy playing both basketball in the winter and baseball...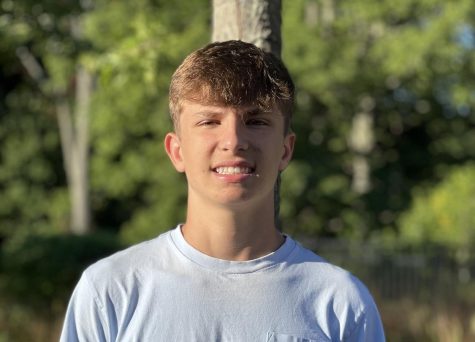 James D'Angelo, Staff Writer
Hi, my name is James D'Angelo and I am a junior at Foran High School. This is my 2nd year writing for the Mane Street Mirror. I play Lacrosse here at...