Mental Health in May: Awareness For the Masses
          The month of May is set aside to spread awareness about various mental health conditions and to help provide assistance to those in need. It was established in 1949 and is observed via media, local events, film screenings, and  also serves to help reduce stigma around the topic which so many experience.
          According to John Hopkins Medicine, "An estimated 26% of Americans ages 18 and older — about one in four adults — suffers from a diagnosable mental disorder in a given year." 
          Mental illnesses are common in the United States, and different conditions can vary in degree of severity from mild, moderate, to severe. People can also suffer from more than one illness, and particularly, depressive illnesses tend to co-occur with anxiety disorders and substance abuse.
          Mr. Jakob Rosengrant, guidance counselor at Foran High School, speaks about how students can go to guidance for information about mental health services.
          "Part of what school counselors are is letting students know that there is a place for students to go…most times when kids talk about their struggles they're not looking for an answer they're just looking for someone to listen, and that's what's great about this…"
          The month of May serves to spread awareness of these conditions and reduce stigma. In Milford, on May 1st there was an event held at the Fowler Pavilion featuring over 20 vendors, live music, mental health resources, a kid's corner, tie-dye shirts, and more fun activities.
          One of the organizations featured was Alexander Jordan Jamieson Foundation Inc, an organization founded in 2019 in memory of Alex who passed away that year as a result of depression. The organization provides free musical instruments and lessons in honor of Alex's passion for music, in order to fight depression and anxiety, as well as fostering community and creative expression.
          Foran junior Maria Korman comments on the purpose of the month.
          "I think it's a great idea for this month to be in place, it's a time to recognize and de-stigmatize mental health. Which, really, shouldn't be regarded any differently than physical health. Because things happen. Life gets you down, stress drives you crazy. So the thing to do is to take things as they come, one day at a time."
          Another organization based in Milford is 'Bridges,' a certified community health clinic covering Milford, Orange, and West Haven, with programs to support people with severe or chronic mental illnesses, behavioral issues and addictions. Their recovery services have helped adults, children, and families move towards healing and treatment.
          "We want kids to realize that's the purpose of this office," Rosengrant continues, "If you just need a break from a class, guidance is a venue or place to go to gain that rest period or to relax for a few minutes…If you need something we can make it so you have the space and time opportunity to vent whatever you want to within reason."
          The month of May is a time to spread awareness for mental health conditions. It's important to recognize that there are many different options for students to go to for help in the school. Students should start with their school counselor.
Leave a Comment
About the Contributor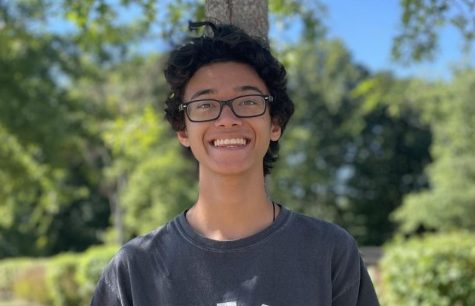 Azam Hostetler, Staff Writer
Hello, my name is Azam Hostetler, I'm a senior at Foran, and this is my second year in journalism. I'm a member of the cross country and track team...