Student Spotlight: Leighton Whaley
Creating Music Amongst the Youth
          Student Leighton Whaley is a senior at Foran during the day, and a guitar player and songwriter at night. Whaley occupies his time with an array of activities from going to the gym to creating music.
          Whaley began playing guitar in 2016 when he first started playing the keyboard. Soon after, he began learning the guitar, and more recently has picked up digitally created music. He is currently working on a musical composition on his computer that combines aspects of a hip-hop beat with some aspects of alternative mixed in. 
          Whaley uses Garageband to put together his music. Garageband allows for each element of a song to be put together separately and tweaked until able to be combined and put together in any creative way. Different instruments can be recorded and equalized to sound just right when played all together.
          Whaley continues to learn and advance his skills with music through online demonstrations and tutorials, and sheet music that he chips away at until he is able to play the entire piece. His above average comprehension of music allows for creative and innovative ideas when coming up with songs or beats.
          Whaley also plays in a small garage band with some hometown friends. Drummer Owen McCabe says, "I love playing with Leighton, he's always playing cool and intricate melodies that are fun to drum to. I always know the music will sound good when he comes up with an idea for a melody."
          His contributions towards creating successful musical pieces are a huge benefit to the band and fellow band members are fond of his capabilities.
          There are currently five people that play in his garage band: Whaley, James Taylor, Owen McCabe, Eliot Poffenberger, and Sam Poffenberger. The five of them gather a few times a month to create and play musical pieces. They have yet to perform anywhere in public but plan to in the future.
          Leighton's playing of instruments makes spending time with him interesting. Good friend Charlie Sampson says, "Leighton's music is super cool and always makes chilling with him interesting whether he picks up a guitar in a store to start playing or sitting down at a public piano to play for people."
          When Whaley isn't creating music, he can be found at a part-time job working at the Milford Yacht Club doing a plethora of jobs. He works as a food runner, a server, and a host when necessary. Starting back in August, 2022 he got the job to work as a busser with hopes to quickly move up in position. 
          His gym time completes the picture. He spends lots of time at the gym to improve his physique and health. He began about two years ago and continues to go multiple times a week to maintain his fitness. Also, he is trying to keep his body healthy and fit by eating lean whole foods such as chicken and rice and other high protein meals.
https://drive.google.com/file/d/1Vokf2t7zePSIaDvE7VzgpF6Xy6cszFph/view?usp=sharing
Leave a Comment
Donate to the mane street mirror
Your donation will support the student journalists of Foran High School. Your contribution will allow us to purchase equipment and cover our annual website hosting costs.
About the Contributors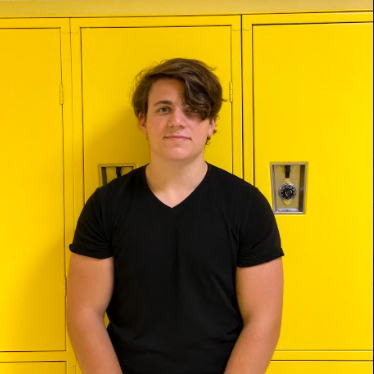 Eliot Poffenberger, Staff Writer
     Hello, my name is Eliot Poffenberger and I am a senior at Joseph A. Foran High School. I wrestle for my high school's team and I work as a food...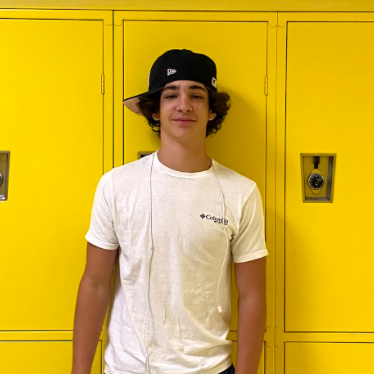 Oliver Ardrey, Staff Writer
     My name is Oliver Ardrey, I'm a senior at Foran High School. I'm on the wrestling and lacrosse team. I'm also a part time cashier at Rite Aid....