Senior Athletes Leaving their Mark in Sports
           Sports have always been a major part of high school. Fans love to come watch their school compete in a good environment, while student athletes work to win and earn a future in sports, whether it be college scholarships or sports-related majors/jobs. 
           Seniors have been impacting our sports success for four years. They have brought the school many accomplishments, such as many track records and playoff appearances in various sports. 
           Senior Basit Iddriss is a great example of this. Iddriss has set many records for track and field, including the 600 meter, 1000 meter, 4×400 meter relay, 4×200 meter relay, and the sprint-medley relay. Not only has Iddriss seen success in track, but he has also seen success in soccer since his sophomore year. Iddris went all-star this year in soccer, playing as a wing. 
           Iddriss states, "Helping my team succeed is the first thing that comes to mind. If I do well, the whole team does well, and that makes everyone happy. Secondly, I am a very competitive person. I like winning a lot so I do my best to win as much as possible. Lastly, leaving a legacy at the school is another huge motivator. I want to be remembered for my athletic achievements at Foran, and I hope my accomplishments inspire another wave of exceptional student athletes at this school." 
           The 2022 class has made their mark on all sports, even sports such as volleyball and softball. Both men's and women's sports have seen major changes as a result of the successes that this year's seniors have had, and senior Morgan Viesselman has been a big part of that.
           Viesselman is a star player on the volleyball team and softball team. She was a volleyball captain this past season and is a current captain of the softball team. She contributes to both sides of the game of softball with her hitting and on the mound which made her go first team All-SCC this year. At Foran, Visselman has greatly impacted fellow classmates on her team.
           Viesselman states, "I will definitely remember all of the friendships I have made. Over my four years at Foran I have made some of my closest friends from softball and volleyball. Everyone is always so supportive and kind to one another, teams are like second families. I think the impact I have made is to always cheer on your teammates and have fun. I find myself being loud either in the dugout or on the court hyping everyone up after a good play." 
           Senior Trey Deitelbaum has also been a critical and successful part of the baseball team for many years. Although he has not made All-State, his skills and successes have helped the team win many games. He has been a successful pitcher, as well as a hitter that has led the lineup. Overall, he has increased the success of the team on both sides of the ball and is on a baseball scholarship to Bryant University. 
           Deitelbaum states, "I will remember all of my teammates and coaches and all of the memories we have made during each practice and game. I feel that I will have carried on the importance of things such as hard work, competitiveness, and enjoying the time with your teammates."
Arezoo Ghazagh is also another great example of her athletic success as well as her academic success. Ghazgah was also the captain of the volleyball team this past season as well as the captain of the girls track team. Ghazgah is also committed to Harvard for her academic success.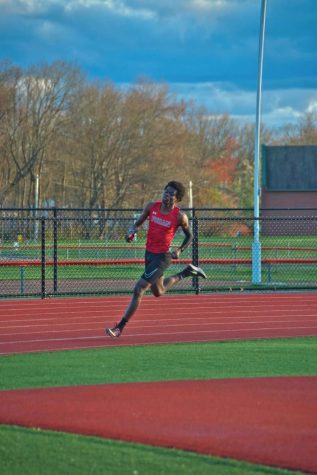 Ghazgah states, "The things that I will remember the most from playing Foran sports are definitely the memories and lessons that my teammates have taught me. Being a part of athletic teams at Foran has shown me that winning is only one aspect of sports, but learning to work with others and self discipline yourself are also equally important!"
           These seniors have brought the community tons of success and cheer, as well as a stronger fanbase for the sports at the school. Athletic Director Anthony Vitelli has noticed increased attention and attendance to many sports events, including Foran vs. Law competitive games throughout all sports. Vitelli says, "The seniors have provided good leadership on and off the field and because of their team's success, attendance has been pretty good all year long."
          Girls' track coach, cross country coach, and basketball assistant coach Jeff Raucci has coached the senior class throughout their whole high school careers. On coaching multi-sport senior athletes, Raucci states, "The seniors set the attitude for the team. If they're positive, everyone is positive so they're a very important aspect to every team."
Leave a Comment
About the Contributors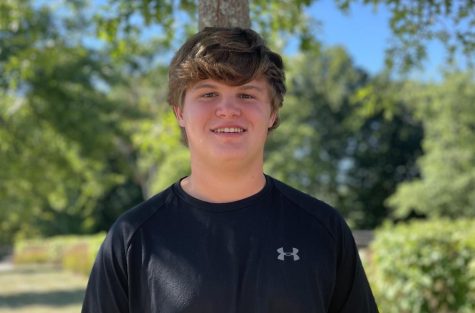 Evan Kerzner, Staff Writer
Hi my name is Evan Kerzner. I am a senior here at Foran. I play on the baseball team. I also enjoy going out on the water, hanging out with my friends...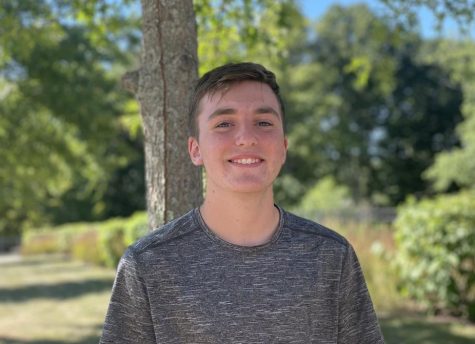 Austin Lermayer, Staff Writer
Hi, my name is Austin Lermayer and I am a senior at Foran High School. My hobbies include playing sports such as football, basketball, and baseball, as...