Class of 2022: Student Government Leadership
          There have been some special people that have worked behind the scenes to make this year's senior year run smoothly. From pep rallies, spirit week, fundraisers, and more, these senior class officers have put in hard work and dedication to make sure everything was scheduled and ran smoothly.  
          The class office consists of four members with some very important roles, the president, the vice president, the treasurer, and the secretary. In order to be elected into office, students needed to obtain 50 signatures from fellow classmates, three letters of recommendation from teachers here at Foran, one being from the current class advisor, a sign off from the Dean of Students, a candidate speech, and all of this came with a strict no late policy. 
          Students are also given permission to hang posters and advertisements as long as it follows school code and it is in a safe and clean manner. 
          Voting usually takes place not too long after applications are due. From there, the electee's candidate speech is broadcasted during the morning announcements. Students are then given a Google Form to vote who they would elect for each position. 
          The class of 2022 voted last year for this year's class officers, elected into the class president role is Katharine Harrison. Harrison is a four year student here at Foran, during those years she has participated in track, cross country and ice hockey, this year Harrison was named captain of the girls track team. 
          The vice president of the senior class is Jay Yang, who has spent two years here at Foran after coming over from Loomis Chaffe for his junior year. Yang got used to Foran quickly as he found himself on the outdoor track team his junior and senior year. 
          Yang recently was a part of the headlining robotics team here at Foran: "Mojo 8085's". The team traveled to Houston, Texas to compete in a tournament where all the top teams in the world competed. 
          Yang shares, "My favorite part about being a part of the class office is when we work together for a project and we get to see our work come to fruition, it is a major relief."
          Voted into the secretary spot is the senior class salutatorian Arezoo Ghazagh. Ghazagh stacked up a pretty impressive resume from four years here at Foran, getting named captain of both the volleyball and outdoor track teams this season. 
          Ghazagh was named board of ed liaison. Responsibilities of this position include reporting once a month to the board of education about the happenings at Foran. They discuss athletics, academics, clubs, and other Foran news. 
          Ghazagh has also participated in the orchestra for all four years. She plays viola and has been section leader since freshman year.
          Lastly the senior class treasurer and valedictorian Megan McTigue has been very active in the Foran community for all four years. Being a tri-sport athlete, McTigue ran cross country and played basketball and lacrosse for all four years. 
          McTigue was also in the Key Club and participated in the Science Olympiad, an academic competition of 23 events pertaining to various fields of science. 
          Junior class advisor Mrs. Tammi Spose shares her thoughts on what she is looking for in future class officers, "I would say they need to be prepared to be involved within the school. They need to be a leader and willing to put in time and effort to make their class and school a better environment. They need to be able to organize and plan events such as school dances and fundraisers. I believe it is a great opportunity for students to be involved within their school."
          This opportunity is open to all students freshman through senior year who want to be more involved in our school community.
Leave a Comment
About the Contributors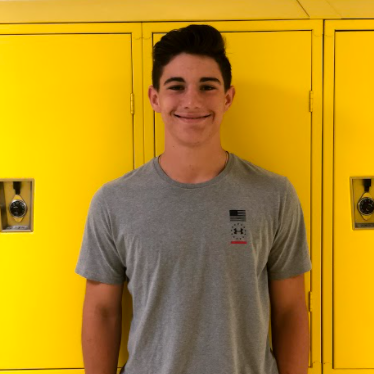 Kyle Zarnoch, Sports Editor
     My name is Kyle Zarnoch and I am a senior at Foran that loves sports and everything about them. I like to write about specific athletes, breaking...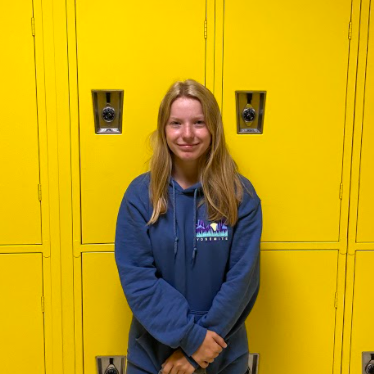 Victoria Koenig, Staff Writer
     Hi, my name is Victoria Koenig. I am a forward on the varsity soccer team. I also play volleyball for fun on Wednesdays. I like to hang out with...