Class of 2022: Valedictorian and Salutatorian
          As the school year comes to an end, the school community  recognizes the seniors who take the roles of valedictorian and salutatorian. These academic titles are determined based on the seniors' highest grade point averages. For the Foran class of 2022, Megan McTigue takes the title of valedictorian, and Arezoo Ghazagh follows as the salutatorian. 
          Arezoo Ghazagh, the senior class vice president, is an active member of the Foran community who worked inspiringly hard to achieve her success. She is a three-sport athlete at Foran, participating in varsity volleyball, indoor track and field, and outdoor track and field. Aside from being an active member of these sports, Ghazagh also serves as a captain on all three teams.
          She says, "The greatest way that I have been able to time manage athletics among other commitments such as extracurriculars and academics is truly organization. Making the commitment to get work done when I set time to do it has been crucial to my success."
          Student-athletes have a lot to manage between school, sports, and other commitments. For Ghazagh, she handles these responsibilities by dedicating herself to whatever she wants, even if she has to bring her books to a track meet or study on the sidelines during her volleyball games.
          Mrs. Jessica Hoffer has had Ghazagh as a student and athlete, being a history teacher and volleyball coach. She helped guide her in college applications to apply to places she might not have considered.
          Hoffer says, "Arezoo learned that life is truly about trying and believing. Sometimes it just takes one person to believe in you to believe in yourself."
          Balancing athletics, academics, and other clubs can be a struggle, but it can be done with the support from teachers. Hoffer states that she is extremely proud that Arezoo has achieved the honor of being the Salutatorian. She believes that Arezoo is going to be an incredible asset to Harvard University this upcoming Fall.
          Ghazagh will be attending Harvard University after graduation to study biological sciences. She hopes to find a career as a pediatrician, genetic counselor or become involved in scientific research. To those that come after her, the salutatorian advises them to take risks, create a teacher-student relationship, and try everything.
          All these factors helped Ghazagh achieve her success, and she states, "Taking chances into the unknown is jarring at first, but it is what has allowed me to bolster confidence across my four years and take part in various amazing opportunities."
          Following Ghazagh, Megan McTigue takes the place of the valedictorian. McTigue is also a three-sport athlete, running in cross country and playing basketball and lacrosse. She is also an active member of the Foran community and has taken numerous AP and honors classes throughout her high school career.
          Taking all these rigorous classes can be undeniably stressful. McTigue states that there were multiple times she stayed up at night to get everything done, trying her best to stay on top of things. However, she advises others that come after her to take a break once in a while.
          She says, "… try your best, but don't put too much pressure on yourself if something doesn't work out. Find a hobby that you enjoy so you have something that you can do to de-stress."
          Between practices and meets, McTigue would make time to meet with English teacher Mrs. Shannon Ramsey. Ramsey helped her hone in on her college essay and review for upcoming AP tests and is very proud of all the accomplishments she's earned.
          Ramsey believes McTigue has always been a driven student and says, "It comes as no surprise that Megan earned one of the top spots in her class: she is a hard worker with a love for learning."
          McTigue will be attending Uconn, majoring in pharmaceutical sciences. She wants to earn her bachelor's degree and finish two years of graduate school to earn her Pharm. D degree. She hopes to find a career in a hospital or research center.
Leave a Comment
About the Contributors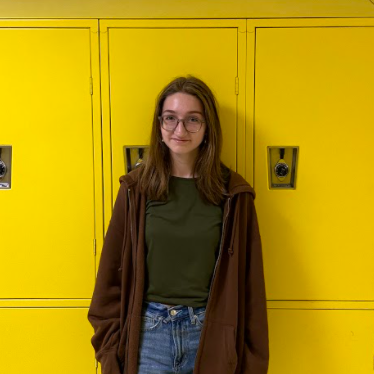 Ivy Glidden, Staff Writer
     Hi, my name is Ivy Glidden and I'm a senior at Foran high school. I'm on the cross country team and play the flute in the school band.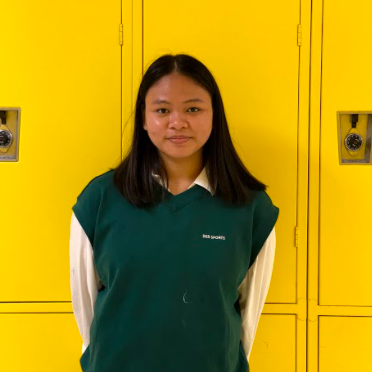 Julianne Yasona, Staff Writer
     Hi! My name is Julianne Yasona, and I'm a senior at Foran. I'm in my school's orchestra, and I have been playing the viola since 6th grade....