The Road to Recruitment
Inside the Process of Becoming a College Athlete
          For many high school students, becoming a college athlete is their dream. Not only do you have to be a great athlete to play for a college team, but you must undergo a rigorous and long recruitment process.
          The first step in the recruitment process is voicing your goal of playing college athletics to coaches and family members to build your support system. Having support and help along the way can make this process much easier and manageable. The next step is to make a list of colleges you believe are a good fit for you in both athletics and academics.
          Although this process is truly about athletic performance, academics also play a huge role. To be recruited by a school, the athlete must be able to get into said school academically. 
          Senior football captain and Bowdoin football commit Joe Gaetano shares, "The biggest thing is to get good grades because that's always the first question from a coach." 
          Emailing coaches of the schools you're interested in is one of the best ways to get on a college's radar for recruitment. Attending camps or clinics at those schools can be very helpful to showcase your skill set in front of the coaches. 
          Many schools sponsor both official and unofficial visits for recruits. These visits can help the athletes decide if they like the school and if they will fit with the team. Touring the athletic facilities is just as important as touring the academic buildings. Although playing college sports may be the end goal, college is still a school where learning is the number one priority.
          Once a college coach has seen an athlete play, and has decided to offer them a place on the team, they can give either a verbal or written offer, which the athlete can either decline or accept and give their verbal commitment to the school. Once the school enters their signing period, the athletes may sign their national letter of intent, which is a binding contract stating their commitment to attending the school and playing for the team.
          This process can be very confusing for many high school students and at times very frustrating. 
          Senior soccer captain and Bryant University soccer commit Colleen Ardolino advises, "…be patient, don't get down on yourself if no colleges email you back immediately, everything will work out in the end, the process just takes a long time."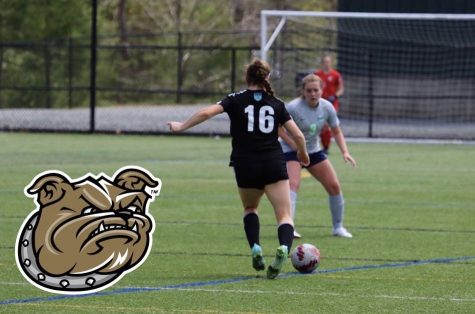 Becoming a college athlete can be frustrating and ultimately won't work out for everybody, but don't let that deter you from trying. Putting yourself out there to colleges and coaches is the most intimidating and important step of this process.
          Student-athlete life is not for everyone, but for those who can handle the pressure and intense commitment, it is a great way to continue both your academic and athletic careers.
Leave a Comment
About the Contributor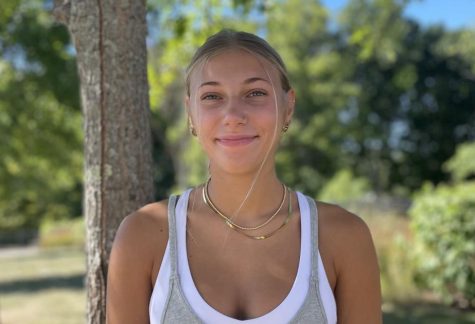 Ginger Schmidt, Content Editor
Hi, my name is Ginger Schmidt and I am a senior. This is my second year writing for the Mane Street Mirror. I am the captain of my school's gymnastics...