Run the World, Freshmen
How Freshmen Students are Adapting to Cross Country
     From middle school track to high school track, the freshman students are moving up in the world. Foran's class of 2026 is ecstatic and joyful to be a part of such a hardworking team. With new challenges emerging and meets being planned, cross country freshman participants have a lot to look forward to.
     Cross country is a sport enjoyed amongst all grades coached by Mr. Jeffrey Raucci and Mrs. Shannon Ramsey. Raucci coaches the boys cross country team, while Ramsey coaches the girls team. This year, they had 20 boys and 16 girls on each team. 
      Freshman Gianna Capozzi is on the girls cross country team, claiming that the upperclassmen are very kind and understanding
     Capozzi says, "The upperclassmen are super supportive and so easy to talk to about everything. They never have a problem answering questions, they just make everything so fun." 
      Freshman Joseph Meade is happy to be on the cross country team this year and is looking forward to what the rest of the season will look like.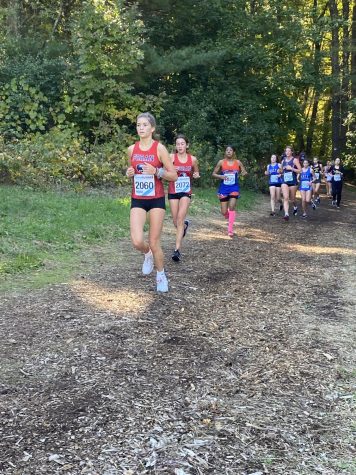 Meade states, "I am looking forward to the states, which is the meet for varsity only. It's definitely going to be a challenge but I'm ready for it. Cross country made me faster, I love all the upperclassmen, they're all just so chill." 
      Coach Ramsey explains, "I have a big group of freshmen this season and they are doing a great job adapting to this difficult sport. Some had never run more than a mile before and they can now run 3.1 miles in under 35 minutes." 
      Coach Raucci says, "Teaching this sport has impacted my life in such a positive way. Running can be utilized for many things. A long, easy paced run can be used as a form of stress management to clear one's head."
      Although these athletes are having a lot of fun meeting new people and getting closer to their goals, there have been some challenges for them. Freshman Clara Pasacreta elaborates on the hardest and most unenjoyable part. 
      Pasacreta states, "It's difficult when we have to run hills during the race or practice and I get really tired but I don't want to stop while running." 
     Their running career has just started for these motivated freshmen, but the future holds endless possibilities for their cross-country careers. 
Leave a Comment
About the Contributor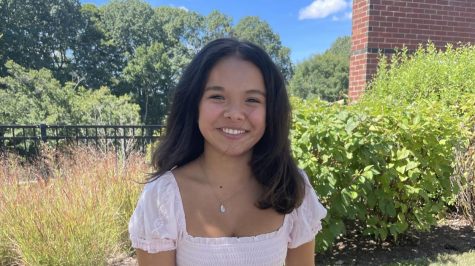 Isabella Lau, Staff Writer
Hi, my name is Isabella Lau and I am a freshman. This is my first year writing for the Mane Street Mirror. I am looking forward to working together with...